Q&A: Pina Albo, Munich Reinsurance America Inc.
Reprints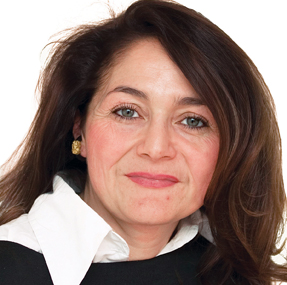 Pina Albo is Princeton, New Jersey, president of the reinsurance division of Munich Reinsurance America Inc. As head of the division, her responsibilities include developing and achieving the division's strategic and business plans and enhancing Munich Re's relationships and market presence. In October, Ms. Albo will join the Munich Re Board of Management with responsibility for Europe and Latin America. She recently spoke with Business Insurance Senior Editor Mark A. Hofmann about the state of the reinsurance industry and how it can ramp up its recruiting efforts. Edited excepts follow.
Q: What are the top two or three challenges facing reinsurers in the current marketplace?
A: The short-term challenge is the state of the marketplace. To summarize it, there's a large amount of capital chasing fewer opportunities. There are a number of reasons for that, the first one being that many insurers' balance sheets are much stronger than they were before the financial crisis. That allows them to keep more risk net, with less being ceded into the reinsurance marketplace. Additionally, new entrants, in the form of nontraditional capital, have come and are coming in. The fact that we had rather benign natural catastrophe activity in 2013 has also put some pressure on pricing.
All this is to say it's quite a competitive market out there. What's important for reinsurers in that context is to stick to their knitting, stick to their underwriting discipline.
Q: Do you expect nontraditional capital from sources such as hedge funds to continue flowing into the reinsurance sector?
A: Certainly, as long as returns on other investments are expected to stay low, and they are for at least the short-term. I think we will continue to see this kind of capital in our marketplace. At the end of the day, they are looking to make investments that are more attractive than the alternatives and also, in the case of insurance, to achieve uncorrelated yield opportunities. The question becomes, at what point are the returns too low for the risks taken by these alternative capital investors?
The other factor that might change the dynamic here is that these markets have yet to see a large natural catastrophe that has reached their layers — they're usually playing quite high in the towers ... It remains to be seen how investors will react to a large nat cat event and whether they still think the investment return they're getting justifies the risk.
%%BREAK%%
Q: Is there any particular advice you'd give someone considering a career in reinsurance?
A: I would advise them to be open-minded about the industry. It's not considered the sexiest career around. I started out in one of these so-called sexy careers — I started out as a lawyer — and I moved into the reinsurance space and never looked back because the career is very dynamic, it's very exciting and it's also multifaceted. Some of the risks we cover — whether it's a large construction project or rebuilding a community, to some of the more innovative products we're working on such as covering the entire life of satellites — are areas that are expanding, that are challenging, interesting and also worthwhile for our society.
If you look at some of the attributes young people look for in a career, it comes down to three. They want to solve problems; they want to help people in times of need; and they want to do analysis. Well, the reinsurance industry is the place for that. If you take into account the dynamic of an aging workforce ... that there are more opportunities to advance quickly and take on more responsibility at a young age.
Q: What can the reinsurance industry do better to recruit women?
A: The industry is more and more focused on the topic of diversity as a business imperative — not just something that's nice to have, or a nice word to use. Women are part of this diversity equation. A number of companies are setting up networking and development opportunities for women. At the same time, I think there's a large focus on the retention and recruitment of women in the context of diversity within the industry. It's a talent pool you cannot leave untapped.