Marsh & McLennan sees revenue growth in first quarter
Reprints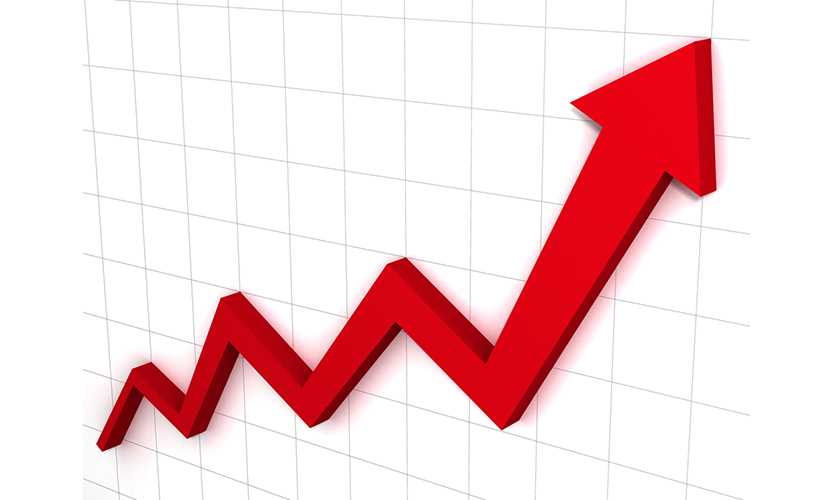 Marsh & McLennan Cos. Inc. reported higher revenue growth and a sharp increase in profit for the first quarter of 2017.
The results come after news that several brokers were being investigated by U.K. regulators regarding alleged sharing of confidential information in the aviation insurance market and talk of rising tensions between insurers and brokers amid soft market conditions. 
Marsh & McLennan President and CEO Dan Glaser addressed both issues in a call with analysts, in addition to addressing rumors that the next head of American International Group Inc. may have Marsh & McLennan connections.
The New York-based firm's consolidated revenue in the first quarter of 2017 was $3.50 billion, a 4.9% increase compared with the first quarter of 2016, the company said in its first-quarter earnings report on Thursday. 
Net income in the first quarter of 2017 rose $569 million, an 18.3% increase over the same period of 2016.
During the analyst call on Thursday, Mr. Glaser discussed the relationship between brokers and insurers. 
Earlier this month, Evan Greenberg, CEO of Chubb Ltd., had criticized brokers for sometimes charging "excessive" commissions, particularly in the London market. 
"Developments in the industry can sometimes create areas of duplication between carriers and brokers, leading to friction along the value chain," Mr. Glaser said on the call. "Tension along the value chain has always been present in the industry, not just between brokers and carriers, but amongst carriers themselves. This dynamic is inevitable if we are doing our job properly to drive value for our clients. Despite this, the relationship between carriers and brokers is strong."
"I really don't think there's a rising tension between brokers and underwriters," he said in response to an analyst question. "I think this is a symptom of a soft market environment that we've lived through for a while. What I can say is that there's rising tension between underwriters, and we help manage through that. In our major markets, we absolutely go beyond regulatory requirements in terms of our disclosure to clients." 
Mr. Glaser also stated there is a difference between a distributor working for insurers and a trusted adviser who works for the clients.
"We get paid in a variety of ways for the value we create," he said. "Regardless of whether we are paid by fees, commissions or some other method, it is important that our compensation is fair and transparent and we believe it is." 
In addition, news emerged last week that the Financial Conduct Authority, a U.K. financial services regulatory agency, has launched a civil competition investigation into the aviation insurance and reinsurance sector and was probing the London operations of several large brokerages. The agency conducted an onsite inspection at Marsh Ltd.'s office in London. 
"The FCA indicated that it had reasonable grounds for suspecting that Marsh Ltd. and others have been sharing competitively sensitive information within the aviation insurance and reinsurance sector," he said. "We have pledged our full and complete cooperation to the FCA and are taking this matter seriously." 
The company is conducting its own review with the aid of outside counsel and has designated Vice Chairman David Batchelor to provide direct oversight of the aviation group, Mr. Glaser said. The FCA has indicated the probe will take at least nine months, he said. 
Meanwhile, Mr. Glaser was asked during the call about media reports that the next head of American International Group Inc. could come from within the MMC team and about its succession planning. Mr. Glaser himself, who previously worked at AIG, has at times been the subject of speculation that he might return to AIG. More recently, former Marsh & McLennan CEO Brian Duperreault, who also spent many years at AIG, has reportedly been considered for the top AIG post.
"It tends to be rumor mongering that just goes around and feeds off of itself," Mr. Glaser said. "As I look around this table, we have the best leadership team in the industry, period, so it doesn't surprise me at all that when there are senior-level openings at other companies that there will always be speculation about people who are MMC executives. It comes with the territory and I'm glad to take it because it's a small price to pay for having the best talent."
Business unit results
Risk and insurance services revenue rose 6.5% to $1.99 billion in the first quarter of the year, according to the earnings report. Revenue for the Guy Carpenter & Co. L.L.C. reinsurance brokerage unit increased 2.9% to $385 million in the quarter, while revenue for Marsh L.L.C. rose 7.3% to $1.60 billion. 
The company is pleased with the growth in the risk and insurance services division, but Chief Financial Officer Mark McGivney cautioned against focusing on results during one quarter instead of full-year results. 
"This was a better-than-expected first quarter top-line result," he said on the call. "We would not be surprised if growth was tempered in the second quarter, resulting in modest improvement in (risk and insurance services) in Q2."
Consulting revenues, meanwhile, grew 3.2% to $1.49 billion in the first quarter of 2017 compared with the same period in 2016. Mercer's revenue rose 3.7% to $1.08 billion, and Oliver Wyman Group increased 2.3% to $449 million. 
"Underlying trends in the business are good, and we continue to expect solid operating earnings growth and margin expansion in consulting for the full year, with momentum building through the second half of 2017," Mr. McGivney said.