Harvey, Irma highlight role of Bermuda reinsurance market
Reprints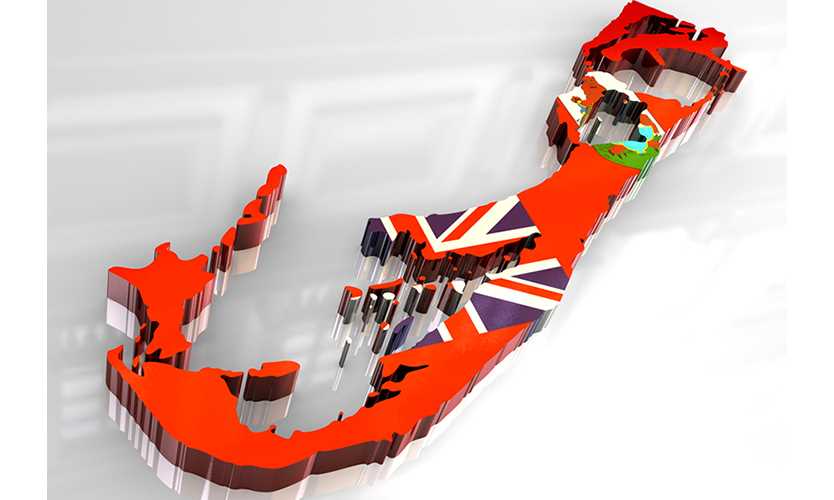 SOUTHAMPTON, Bermuda — Hurricanes Harvey and Irma are a stark reminder of the importance of diversification of risk and the critical role Bermuda's reinsurance market plays in making U.S. insurance markets more competitive and speeding up recovery from these disasters, experts say.
"It has been heart-wrenching to see the images of destruction coming out of Texas, Florida and the islands to our south," Bermuda Premier and Minister of Finance David Burt said at the Bermuda Captive Conference in Southampton on Monday. "It is already projected that Bermuda's reinsurers will make cash claim payments of at least $15 billion to their U.S. clients in Texas and Florida from just these two hurricanes by year-end. On top of that conservative estimate, there's a wide range of possible additional reinsurance payments."
The importance of diversification came to the forefront even before the hurricanes hit the United States with talk of a border adjustment tax promoted as part of President Donald Trump's tax reform plan. U.S. insurers buy much of their reinsurance from foreign reinsurers, and a border adjustment tax applied to foreign reinsurance would make it less attractive and shift more reinsurance capital back into the United States, which could potentially raise the rates for reinsurance and reduce the attractiveness of reinsurance overall, according to experts. However, the border adjustment tax was taken off the table in a July deal on a potential tax overhaul between the president and Republican legislators.
"Obviously, we feel like we could work with any administration," said Alan Gier, General Motors Co.'s global director of risk management and insurance and president and chairman of General International Ltd., GM's captive insurer. "Campaigns are different than actually governing, and some of the things they were pushing hard on have basically taken a back seat, especially as a result of the first point of attack being the health care reform act. I think tax reform, the border adjustment tax, the wall — all these things are going to take a lot longer. A businessman who came into office and wasn't really clear on how government works is going to have to stand back and rebuild some coalitions."
While the border adjustment tax is off the table for now, the Bermuda Business Development Agency and other organizations had to understand its implications, which helped them understand the business case for diversification of insurance, not just for commercial enterprises but as a matter of public policy, said Kiernan Bell, chair of the agency.
"Bermuda is in the business of enabling other countries to export their risk to the global market," she said. "That's what we do, and it's actually really smart for other countries to support that."
The benefits of diversifying are borne out by the fact that Bermuda will probably have about 11% of the overall risks that will become liabilities coming out of Harvey and Irma, she said.
"That's risk that doesn't have to be borne domestically in the United States," Ms. Bell said.
Ball State University economist Michael Hicks has estimated the damages to residential and commercial structures, contents and public infrastructure in Texas will be in the range of $198 billion from Hurricane Harvey.
"The point about diversifying risk and spreading it beyond your borders and giving your industry an opportunity to spread that risk is certainly a top-notch reason to do it, but there's also the reason that the government just cannot afford to continue to pay all of these claims," said Jeremy Cox, CEO of the Bermuda Monetary Authority. "The relief that is going to be required from these storms is going to make the government stand up and pay attention. And if there ever was an opportunity for jurisdictions like Bermuda, Switzerland and others to make the case for offshore reinsurance and the importance of it, and diversification of risk and the ability to get the ultimate customer a better price for that risk and also to save the government money, I think it's now. You hate to talk about opportunity coming from tragedy, but certainly there is a story here that is going to have to be told over and over again."
The Progressive Labor Party that won Bermuda's July 2017 election recognizes the importance of relationship-building, particularly with the United States, and has committed to reopening a Washington, D.C., office because "it's a very fast-moving situation in D.C., and the story of Bermuda — what we give to the U.S. public — is one that needs to keep being told over and over again to the power players," said Jamahl Simmons, Bermuda's minister of economic development and tourism, adding that he and Mr. Burt will be visiting Washington later this month to introduce themselves.
But the other major political development of 2016, the United Kingdom's referendum to exit the European Union, the so-called Brexit, doesn't seem to have a direct link to Bermuda's captive sector, particularly because most of the domicile's captives are owned by U.S. parent companies, Mr. Cox said.
"I don't see Brexit at this stage having a major impact," he said.