AIG's once-short list of top execs to grow longer
Reprints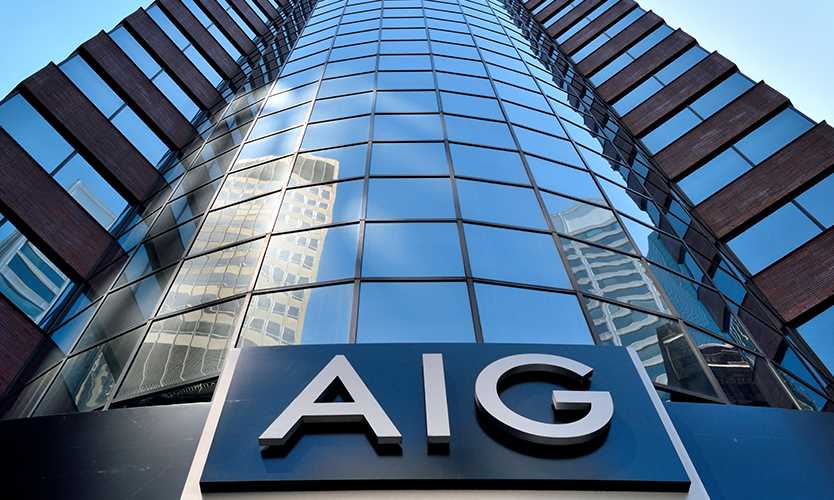 With the proposed resignation of Peter Hancock, American International Group Inc. will start looking for not only its eighth leader in nearly 100 years — but for its sixth in the past 12.
Once the epitome of stability in its most senior post, the insurer has seen a range of high-profile executives pass through the revolving door of its CEO office since 2005.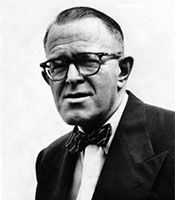 1919-1968: Cornelius Vander Starr, a U.S. entrepreneur who established what would grow into American International Group Inc. in Shanghai in 1919. Mr. Starr grew the company first in China, then opened an office in New York in 1926, where the company's headquarters would move to in 1939. Over the next several decades, the insurer would expand around the world.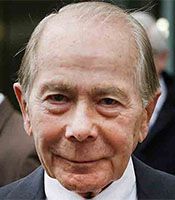 1968-2005: On Mr. Starr's death, Maurice R. Greenberg took on the leadership of the insurer. Mr. Greenberg, who went on to achieve legendary status in the insurance market, had joined the company eight years earlier and was tasked with turning around its struggling American Home Assurance Co. unit. In his 37 years at the top of AIG, Mr. Greenberg transformed the company from a group with $283.5 million in net written premiums when it went public in 1969 to a financial services behemoth with $98.61 billion in revenue in 2004, shortly before he was ousted amid allegations of accounting fraud. Mr. Greenberg settled lawsuits surrounding the allegations earlier this year.
2005-2008: In the 1990s, many observers expected Mr. Greenberg eventually to be succeeded by one of his sons, but both left the company several years before his resignation. Instead, career AIG executive Martin Sullivan was named CEO. Under his tenure, AIG ran into severe financial problems related to its credit default swap business. Mr. Sullivan was fired as CEO in 2008 after 35 years at the company but only three as CEO.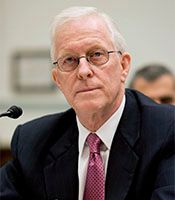 2008: Mr. Sullivan was replaced by Robert B. Willumstad, who had been AIG's chairman since 2006. Before joining AIG, he served as president and chief operating officer of Citigroup Inc. Mr. Willumstad was only in the job for a few months when he was replaced — reportedly at the insistence of then-Treasury Secretary Henry Paulson — in the midst of a deal which saw the federal government bail out the insurer when its credit default swap problems pushed it to the brink of bankruptcy during the financial crisis.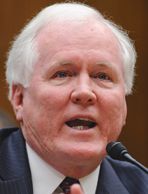 2008-2009: Edward M. Liddy, a retired CEO of Allstate Corp., succeeded Mr. Willumstad and took a salary of $1 a year as he was tasked with saving AIG. Mr. Liddy faced intense scrutiny and angry critics during his short tenure. He twice testified before Congress and was subject to multiple public scoldings from lawmakers over bonuses paid to executives of the financial products unit blamed for causing AIG's near-meltdown. During his reign, Mr. Liddy oversaw AIG asset sales of about $5 billion, as the company sought to sell off noncore units to repay federal assistance. Mr. Liddy returned to retirement in August 2009.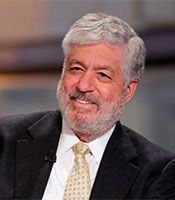 2009-2014: Robert H. Benmosche, retired CEO of Metropolitan Life Insurance Co., succeeded Mr. Liddy. Widely credited with turning the insurer around after the government bailout, Mr. Benmosche cut costs, sold more AIG assets and refocused AIG's operations as the insurer paid back the $182 billion in bailout funds it had received from the federal government. Diagnosed with lung cancer while he served as CEO, Mr. Benemosche stepped down in 2014. He died in 2015.
2014-2017: Peter Hancock joined AIG in 2010 as executive vice president of finance, risk and investments after spending much of his career in banking. Mr. Benmosche tapped him to lead the core property/casualty operations prior to his appointment as CEO of AIG in 2014. Mr. Hancock continued the turnaround plan for AIG focusing on capital management, but the insurer posted a series of disappointing results. Mr. Hancock came under pressure in 2015 when activist investor Carl Icahn called for a breakup of the insurer. Mr. Hancock held on, but only after Mr. Icahn was allowed a representative on AIG's board and the insurer announced plans to slash its management ranks and significantly shrink its casualty business. Mr. Hancock continued to sell off noncore businesses and earlier this year inked a deal with Berkshire Hathaway Inc. to provide retroactive reinsurance to cap past losses. Last month, however, speculation started that Mr. Hancock would soon be replaced as CEO after AIG posted a $3.04 billion loss for the fourth quarter of 2016. Mr. Hancock resigned on Thursday.