Hancock to resign as CEO of AIG
Reprints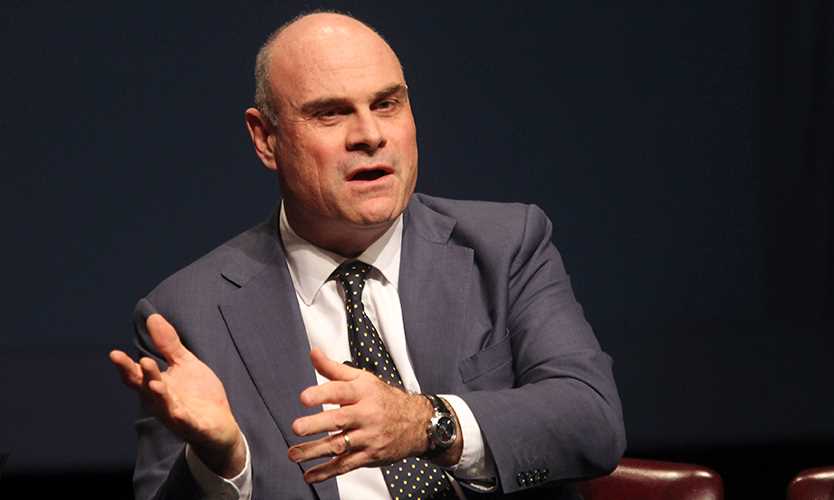 Peter Hancock will resign as president and CEO of American International Group Inc., the insurer announced Thursday.
Mr. Hancock, who has been under increasing pressure since AIG announced a $3.04 billion fourth-quarter loss last month, will remain with the insurer until a successor is named, an AIG statement said.
In the statement, Mr. Hancock said: "I believe this is the right decision to make for the company and all its stakeholders. Without wholehearted shareholder support for my continued leadership, a protracted period of uncertainty could undermine the progress we have made and damage the interests of our policyholders, employees, regulators, debtholders and shareholders."
Mr. Hancock was named CEO of AIG in September 2014, having previously run the insurer's property/casualty unit. He joined AIG in 2010 as executive vice president of finance, risk and investments after spending much of his career in banking.
Since succeeding Bob Benmosche as CEO, Mr. Hancock has faced several challenges as he sought to try and continue the turnaround of the insurer, which has yet to fully recover from the 2008 financial crisis, when it was bailed out by the U.S. government.
In 2015, activist investor Carl Icahn called for a breakup of the company and won representation on AIG's board. In January of last year, Mr. Hancock laid out a turnaround strategy, which include selling off several units, but avoided a full breakup. As part of the plan, AIG exited several lines of business and shrank its overall book of U.S. casualty business.
AIG Chairman Douglas M. Steenland said in the statement Thursday that AIG would continue to follow the turnaround plan.
Earlier this year, the insurer announced that it had purchased a $20 billion adverse development reinsurance contract from Berkshire Hathaway Inc. to cover past-year liability losses.
After announcing the big fourth-quarter loss, Mr. Hancock told analysts that the reinsurance contract and other actions the insurer had taken over the past year would position it for improved earnings going forward, but it was rumored that the AIG board was considering replacing him shortly after the results were released.