Green energy risks evolve as sector matures
Reprints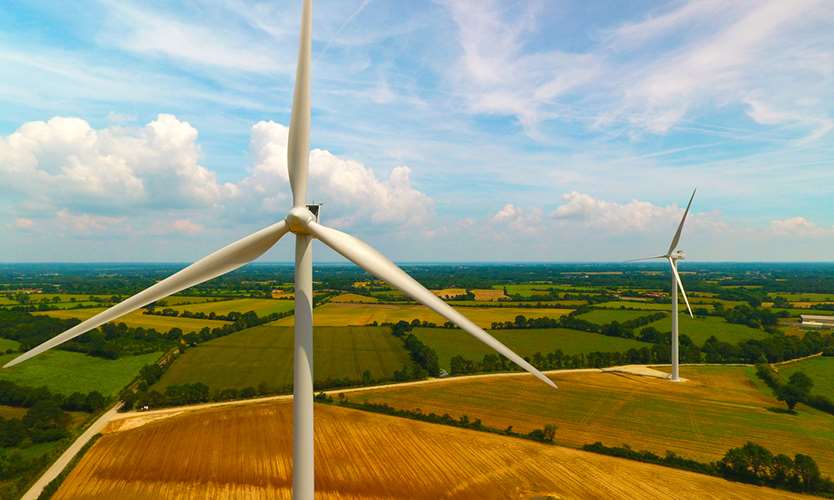 Clean energy projects continue to grow in the United States, and insurers generally see them as attractive risks, although weather-related losses are mounting in the solar sector.
Meanwhile, state-level policies are likely to continue to support the growth of the clean energy sector despite threats from an increased emphasis on fossil fuel production by the Trump administration.
Renewable energy represented 14.9% of U.S. energy consumption in 2016, up from 9.5% in 2006, according to preliminary data from the U.S. Energy Information Administration, which also reported 63% of the 24 gigawatts of new generating capacity added last year came from renewable energy — the third consecutive year most new capacity came from the sector.
"I would say renewable energy is going gangbusters around the country," said Daniel McGarvey, a managing director with Marsh L.L.C.'s U.S. power and utility practice in Greenville, South Carolina.
But clean energy groups find themselves having to defend their growing turf. The Advanced Energy Economy, American Wind Energy Association and the Solar Energy Industries Association sent U.S. Department of Energy Secretary Rick Perry a letter on April 28, which denied that policies supporting deployment of clean energy technology were playing a role in the decline of coal and nuclear plants.
The letter was sent in response to an April 14 memorandum issued by Mr. Perry that called for a 60-day study to see if federal mandates and subsidies were responsible for the retirement of fossil fuel facilities.
The federal government has supported the renewable energy sector in multiple ways, including through production and investment tax credits, but the credits are controversial and their extensions have often gone down to the wire or occurred after expiration.
"People have questioned the longevity of those credits under the current administration," said Bill Helander, Houston-based executive vice president at JLT Specialty USA, a unit of Jardine Lloyd Thompson Group P.L.C. "Some of that uncertainty has probably cascaded into the investment cycle in a way that may have slowed some of those projects."
The tax credits were renewed in December 2015 for five years, but are scheduled to be phased out over the next few years.
"I think any investment that has been plotted in the intermediate term of the next two or three years, most of that is going to continue to go forward" as there is currently no indication those credits will be rescinded or changed, said Sam Walsh, Newport Beach, California-based senior vice president of underwriting for GCube Insurance Services, which focuses on renewable energy projects.
However, corporate tax reform could affect the sector as tax equity investors, including Allianz Capital Partners and divisions of other insurers, have financed these projects partly in exchange for their tax credits, said Keith Martin, a Washingtonbased partner and transactions attorney with Chadbourne & Parke L.L.P. The credits become less valuable at lower tax rates, and their phase-out could be sped up as part of a reform package, but the reform possibility could also result in strong shortterm growth for renewable energy projects as companies rush to close deals, he said.
States also continue to encourage renewable energy through renewable portfolio standards that exist in 29 states and typically require escalating percentages of a state's power supply to be generated from clean energy sources. Hawaii has pledged to generate 100% of its power from clean energy sources by 2045, while California plans to generate 50% of the state's energy from these sources by 2030.
Technological advances have eased some of the earliest concerns about clean energy projects, but insurers are still monitoring claims developments, experts say. "Now that we're getting to wind farms that are 10, 15, 20 years old, we're starting to discover there's more stress on these than we might have thought and maybe they need more maintenance," Mr. McGarvey said.
Solar panels are becoming more efficient, but solar fields are growing larger and are placed in a wider variety of places, he said.
"As solar plants become more pervasive around the country, the insurers that underwrite those are seeing more losses that are weather-related. A tornado can wreak havoc with a solar field, and a hailstorm can do significant damage."
GCube claims data shows that 49.8% of solar photovoltaic claims were caused by weather, with the average severity of claims increasing by 87% in the last five years due to weather-related losses. GCube can write up to $700 million for a wind and solar project and partner with Lloyd's of London and other insurers for additional capacity, Mr. Walsh said.