Securities class action filed over Yahoo data breaches
Reprints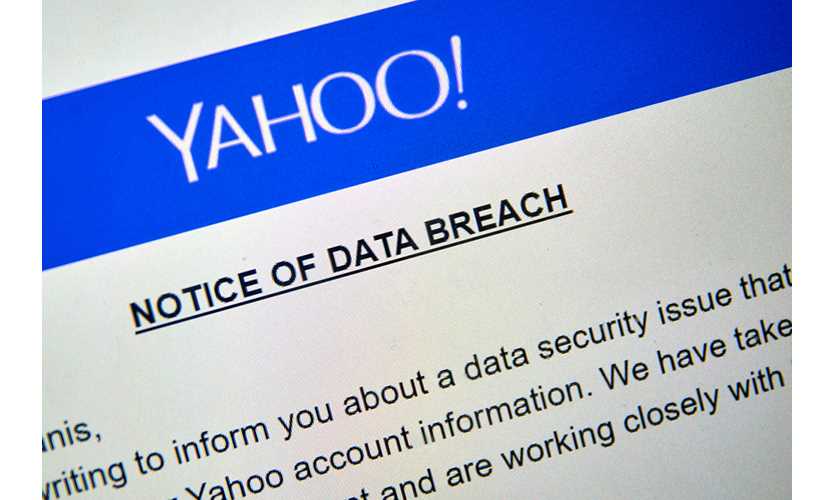 A putative securities class action lawsuit has been filed against Yahoo Inc. in response to two data breaches, including one in which more than 1 billion user accounts were compromised.
Yahoo and its officials failed to encrypt its users' personal information which "made sensitive personal account information from more than 1 billion users" vulnerable to theft, said the lawsuit, Mark Madrack et al. v. Yahoo Inc. et al., which was filed Tuesday in U.S. District Court in San Jose, California.
The lawsuit seeks class certification, damages, attorneys fees and pre-and post-judgment interest.
Sunnyvale, California-based Yahoo announced in July that it would be acquired by New York-based Verizon Communications Inc. in a $4.8 billion deal.
The lawsuit says that after Yahoo disclosed in September 2016 that hackers had stolen information in 2014 on more than 500 million accounts, its share price dropped by $1.35, or 3.1%, to close at $42.80 on Sept. 23.
Then in December, the company announced that more than 1 billion user accounts were compromised in August 2013.  This was followed by reports that Verizon was considering amending its deal with Yahoo to reflect the data breach's impact and that it would likely seek major concessions from Yahoo.  There was then a 6.1% drop of $2.50 in its share price, to close at $38.41 on Dec. 15, the lawsuit said.
It was reported earlier this week that the U.S. Securities and Exchange Commission is seeking information and documents from Yahoo about a "security incident and related matters."
"Had plaintiff and the other members of the class been aware that the market price of Yahoo common shares had been artificially and falsely inflated by Yahoo's and the individual defendants' misleading statements and by the material adverse information which Yahoo and the individual defendants did not disclose, they would not have purchased Yahoo's common shares at the artificially inflated prices that they did, or at all," said the lawsuit.
A Yahoo spokesman had no comment.
Last month, a shareholder of Dublin, Ohio-based Wendy's Co. shareholder filed a derivative lawsuit against the company and its officers and directors in connection with a cyber breach it said stretched from October 2015 through June 2016 and affected more than 1,000 franchise locations.