Typhoon Etau slams Japan, widespread damage seen
Reprints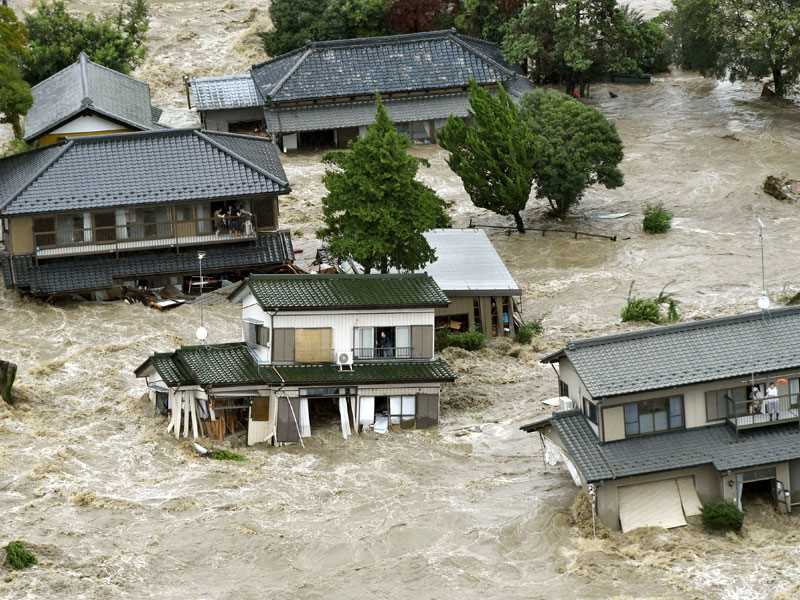 Significant flooding in Japan this week from torrential rainfall exacerbated by Typhoon Etau has caused widespread damage to property and infrastructure, according to Boston-based catastrophe modeler AIR Worldwide.
The typhoon made landfall on the Chita Peninsula on Wednesday. No damage estimates have been issued.
The flooding extensively damaged houses and vehicles and overwhelmed the drainage pumps for the crippled Fukushima Daiichi nuclear power plant in Fukushima Prefecture, resulting in leaks of hundreds of tons of radioactive water into the Pacific Ocean, AIR said Thursday in a statement.
"Etau did not cause significant damage near the landfall location from wind or precipitation, but it has produced prodigious rainfall and flooding several hundred kilometers to the east of where it tracked across Honshu," Kevin Hill, a senior scientist at AIR, said in the statement. "After completing extratropical transition, the remnants of Etau produced very heavy rainfall to the north of Tokyo, in a distinctive north-south oriented band."
AIR noted that water damage to machinery and building contents drives most flood-related loss.
"Although wind damage is typically automatically covered under standard fire insurance policies in Japan, flood damage is not, despite the fact that Japan regularly experiences 'wet' storms that deliver extreme precipitation and flooding that contribute substantially to damage," said AIR.
It added that take-up rates for flood insurance are relatively low in Japan.