RIMS gets set for conference to remember in San Antonio
Reprints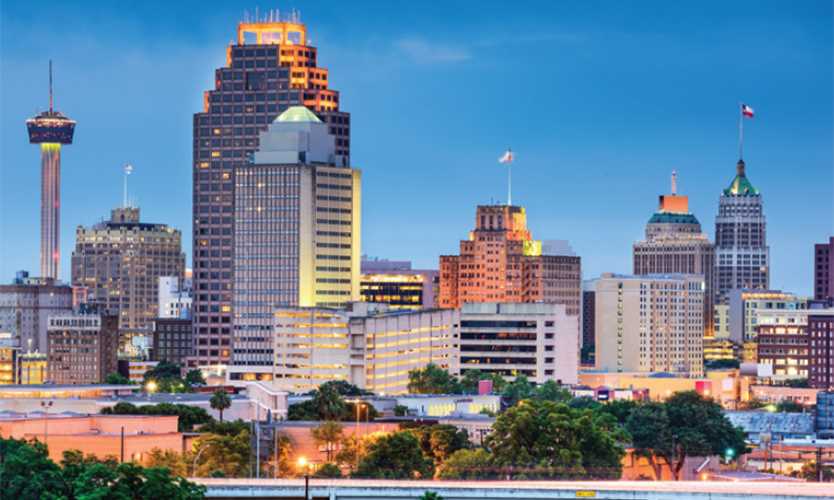 SAN ANTONIO — The Risk & Insurance Management Society Inc.'s annual conference has arrived in the home of the Alamo.
About 10,000 people are expected to attend the RIMS 2018 conference and exhibition, which is being held in San Antonio, Texas, for the first time. The conference has previously been held three times in Texas — in Houston in 1966, and in Dallas in 1975 and 1999.
Alex Sheen, founder of Rocky River, Ohio-based nonprofit "because I said I would," will deliver the opening keynote speech at the conference on Monday. Inspired by his father's battle with cancer, the organization delivers promise cards that aim to ensure accountability for meeting commitments.
Vernice "FlyGirl" Armour, America's first African-American female pilot, will discuss her evolution from beat cop to combat pilot during the RIMS award luncheon on Monday.
RIMS "hot topic" conference sessions will discuss issues such as artificial intelligence, marijuana's impact on the workers compensation sector and the workplace, opioid litigation and sexual harassment claims and risk management.
Cyber risk management will once again be a major topic of the RIMS conference, with sessions outlining steps directors and officers can take to protect their organizations and themselves from cyber attacks and identifying new risks presented by the "internet of things" and the interconnectedness of multiple technology systems and how various insurance policies could apply.
Other cyber-themed sessions will trace one organization's cyber incident journey through various stages such as breach notification, class action lawsuit, regulatory investigation and settlement negotiations, while another will examine the cyber risk posed by "trusted insiders."
The Innovation Hub will provide 20-minute educational presentations on developments in emerging risks related to technology such as drones and autonomous vehicles on Monday, claims management issues such as catastrophic business interruption losses on Tuesday, and cyber risks such as smart buildings and social media in the workplace on Wednesday.
The fourth annual Spencer 5K Fun Run presented by Sedgwick Claims Management Services Inc. will take place on Tuesday morning along the famous San Antonio River Walk to raise money for the Spencer Educational Foundation, with a goal of raising $100,000 this year.
The RIMS Risk Manager of the Year and Risk Management Honor Roll awards will also be presented on Tuesday morning.
This year's RIMS Risk Manager of the Year is Rebecca Cady, vice president and chief risk officer of the Children's National Medical Center in Washington.
The conference finale will feature comedian Jay Leno, longtime host of NBC's "The Tonight Show," performing a set entitled Laugh Until You Cry, on Wednesday afternoon.
The RIMS-Sedgwick Official Closing Party will occur on Wednesday evening at the Tobin Center for the Performing Arts.
Anyone wanting a break from the conference can visit the famed Alamo, where over a 13-day period in February and March 1836, a group of 200 Texas volunteer soldiers defended the fort against a siege by a force commanded by Mexican President and General Antonio López de Santa Anna in the fight for independence from Mexico. The 15-mile River Walk is also a top San Antonio attraction.