XL Catlin, Markel release disaster loss estimates
Reprints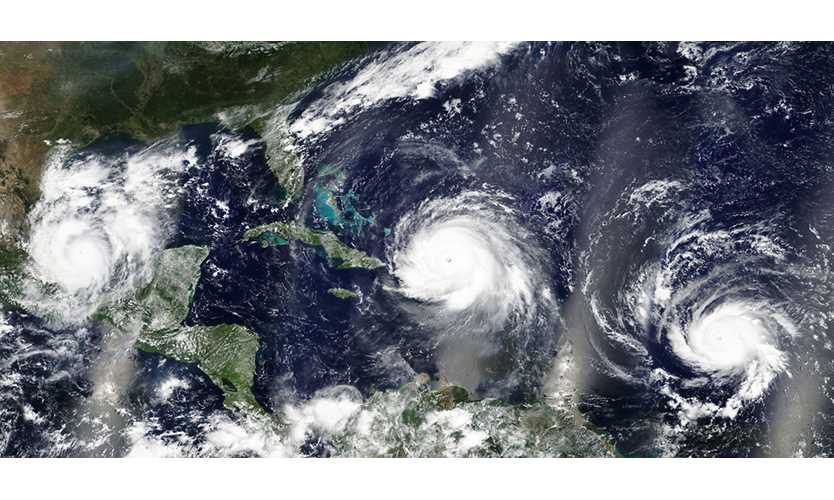 XL Group Ltd. and Markel Corp. on Wednesday released preliminary loss estimates for the third quarter of 2017, both citing the impacts of hurricanes Harvey, Irma and Maria.
Both insurers said the losses were within their expectations.
Hamilton, Bermuda-based XL Group, which does business as XL Catlin, said that its preliminary estimate of net losses totaled about $1.33 billion due to the three hurricanes. Preliminarily estimated third-quarter catastrophe losses including smaller loss events totaled about $1.48 billion, XL Group said in a statement.
The preliminary estimates are pretax and net of reinsurance, reinstatement and adjustment premiums and redeemable noncontrolling interest. After taxes, XL Catlin said, the preliminary estimate of total catastrophe net losses for the quarter is about $1.35 billion. 
The estimates are based on a combination of catastrophe modeling, exposure analysis and preliminary ground-up notifications and are consistent with private insured market loss estimates for the three hurricanes in the range of $75 billion to $90 billion. 
Hurricanes Harvey, Irma and Maria each contributed roughly 25%, 40% and 25%, respectively, to the company loss estimates, XL Catlin said, with 10% related to all other events in the quarter, most notably the Mexican earthquakes and Typhoon Hato, which struck Macau and southern China in August.
The estimated losses are about evenly split between the company's insurance and reinsurance segments. XL said it continues to have significant catastrophe reinsurance protections remaining for 2017 and 2018, including catastrophe bond protections, some of which extend through 2019.
XL Catlin CEO Mike McGavick said in the statement that "given the specific nature of the events themselves our estimated losses are largely in line with our expectations."
Morgan Stanley said in a research update that XL's losses were roughly in line with expectations. "The news should alleviate recent investor concerns about an outsized loss from XL and any concerns about capital raise needs," the update said.
Richmond, Virginia-based Markel, meanwhile, said it expects to report third-quarter pretax underwriting losses of $503 million, net of reinstatement premiums, from hurricanes Harvey, Irma and Maria as well as the Mexico City earthquake. 
Markel said its estimate for the hurricane and earthquake losses is based on claims received to date and detailed policy level reviews, industry loss estimates, output from both industry and proprietary models, and a review of in-force contracts. 
Markel's estimate is preliminary and dependent on broad assumptions about coverage, liability and reinsurance. Co-CEO Richard R. Whitt III said in a statement that "these significant losses fell within our expectations."