Mexico quake losses could reach $2 billion: AIR
Reprints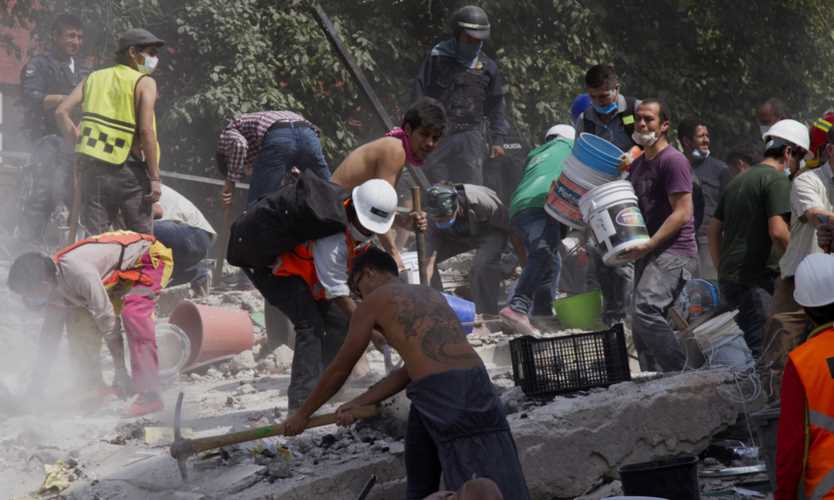 Insured losses from the magnitude 7.1 earthquake that struck central Mexico Sept. 19 will be between 13 billion and 36.7 billion Mexican pesos ($726.7 million and $2.05 billion), according to catastrophe modeling firm AIR Worldwide.
The figures include damage from ground shaking and are based on assumptions about take-up rates in Mexico, about which there is "considerable uncertainty," the Boston-based catastrophe modeler said in its statement late Friday, adding that total economic losses are expected to be much higher than industry insured loss estimates. 
The quake occurred in central Mexico about 75 miles southeast of Mexico City, where major damage and hundreds of fatalities have been reported, AIR said in its statement.
Although this quake occurred only 11 days after the magnitude 8.1 earthquake that occurred 404 miles to the southeast, it occurred too far north along the subduction zone to be an aftershock, according to the U.S. Geological Survey.
Power was restored to 4.63 million households and business on the night of Sept. 21, representing 95% of those that had lost power after the quake, according to the Federal Electricity Commission, AIR said.
The majority of residential buildings in Mexico are of masonry construction, of which one type, unreinforced masonry, is the construction type most vulnerable to shake damage, AIR said. Commercial buildings in Mexico are primarily of engineered masonry or concrete construction and are better able to withstand ground motion.