Pipelines fuel more risk for energy sector
Posted On: Mar. 6, 2017 12:00 AM CST
President Donald Trump's early actions to expand and upgrade U.S. energy infrastructure will likely promote growth in the sector, but also carry some critical risk management challenges.
Already, the president has signed an executive order that aims to expedite environmental reviews and approvals for high-priority infrastructure projects, such as upgrades to the electric grid and pipelines.
"It's a very exciting time for the energy industry," said David Russell, Washington-based senior policy adviser for law firm Bryan Cave L.L.P., which represents energy industry clients in acquisitions and project development. "The last eight years have been a challenge for almost everyone, except renewables. There's a brand-new approach at the policy level and at the regulatory level, which is driving a lot of attention from Wall Street, particularly on the traditional fossil fuel sector." 
President Trump also signed presidential memos to expedite review of the controversial Keystone XL pipeline project, intended to transport oil from Alberta to the Gulf Coast, and the Dakota Access oil pipeline, from North Dakota to Illinois.
Both projects are opposed by environmental and Native American groups and stalled under the Obama administration.
A Trump presidential memo also directed the Secretary of Commerce to develop a plan to ensure that all new pipelines will use American-made materials and equipment where possible. The memo doesn't address the legality of such a requirement without an express statutory mandate or the challenges the Obama administration experienced while trying to enforce the "Buy American" provisions of the American Reinvestment and Recovery Act, said Mary Anne Sullivan, a Washington-based partner with law firm Hogan Lovells.
"There is an opportunity for a challenge that the president doesn't have the authority to require a private party to purchase American-made goods and equipment on a project that under statute has no such requirement," she said.
In addition, environmental, tribal and other groups will likely continue to push back against the projects, through the courts and acts of civil disobedience.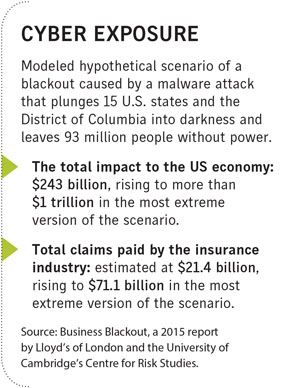 "High-profile projects are likely going to be litigated and the companies involved in the construction and the financing and the insurance side are going to want to make sure the record supporting the permitting decisions has been adequately developed and is defensible in court," Mr. Russell said.
For Dallas-based Energy Transfer Partners L.P.'s Dakota Access pipeline, a judge denied a request by a tribal group for a temporary restraining order preventing the start of construction in February, after the U.S. Army Corps of Engineers allowed the project to move forward per President Trump's direction.
"They don't have a great argument to say that construction should stop because construction isn't the risk to their water source," said Brandon Barnes, a Washington-based senior litigation analyst,
Bloomberg Intelligence, the research arm of Bloomberg Finance L.P. "But that doesn't mean there isn't another bite at the apple to try and halt oil flowing through the pipeline after construction is complete." 
In late February, law enforcement officials arrested several protesters who refused to leave a camp on federal lands along the Dakota Access pipeline route and threatened to arrest others who refused to voluntarily vacate.
Insurers can add civil commotion perils into first party property or builders risk policies that offer protection against delays, although there would be a discussion over whether coverage must be triggered by physical damage to the infrastructure, said Bill Helander, executive vice president, JLT Specialty USA, based in Houston.
"There are a lot of creative underwriters that can help create solutions," he said. "It's not something that is necessarily an offtheshelf product, but with proper negotiation, discussion and tailoring, we can address that risk."
Environmental risk remains top of the list for certain energy projects, particularly oil pipelines. And terrorism, both physical and cyber, are major issues for energy infrastructure, experts say.
"The terrorism concern runs across all infrastructure," said Jamie Miller, head property and special lines North America Swiss Re Corporate Solutions in New York. "When you think of dams, when you think of power grids, when you think of transformers, when you think of pipelines, when you think of utilities and petrochemical plants, that's always been a risk." 
After the Sept. 11, 2001, terrorist attacks, the government and the energy industry became increasingly worried about the physical threats to infrastructure, he said.
"I think the industry is well aware of what they think are the right protections or the right concerns and how best to address physical risks. The cyber risk is one that I'm asking all my clients about every day I meet with them. They're all worried about being hacked. There's a perception of more capability of hacking into any type of infrastructure," Mr. Miller said.
---