Supply chain monitoring helps to control risk
Reprints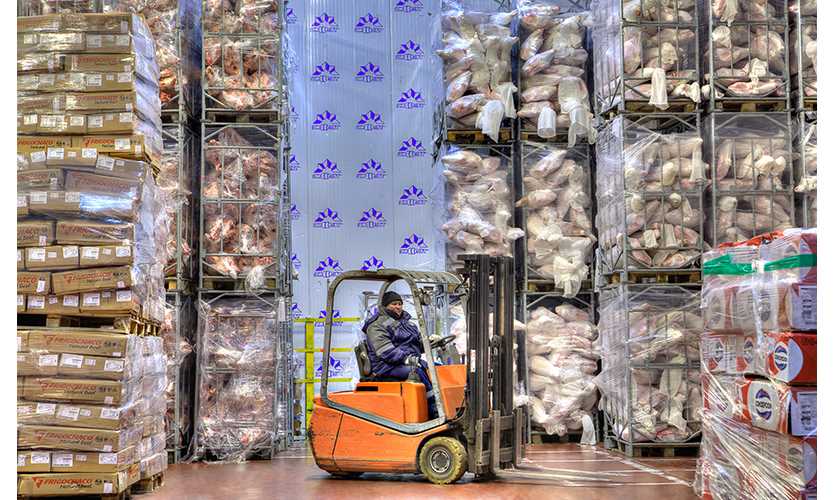 A "game-changer" risk management element of the Food Safety and Modernization Act requires regulated companies to better monitor and manage their supply chains, experts say.
The law's hazard analysis and riskbased prevention controls framework requires that regulated entities have a written food safety plan that includes hazard identification; process, food allergen and sanitation controls, as well as supply chain controls and a recall plan; and monitoring, corrective action and verification mechanisms, according to the U.S. Food and Drug Administration.
In response to the fact that about 15% of the U.S. food supply is imported, the law also requires food importers to verify that food imported into the country has been produced in a manner that meets applicable U.S. safety standards.
These FSMA requirements place the onus on regulated companies to ensure that someone in the supply chain is responsible for mitigating the risk of foodborne pathogens, such as listeria or salmonella, because many recalls are related to a supplier distributing contaminated ingredients to other entities, said Melanie Neumann of food safety law firm Neumann Risk Services L.L.C. in Frankfort, Illinois.
For example, a potato chip manufacturer who sprinkles black pepper on its product after baking or frying is not controlling the well-known salmonella risk associated with black pepper, she said. The FSMA requires the manufacturer to question the supplier on steps it is taking to control salmonella risk. If the supplier is not taking steps to mitigate the risk, it must inform the manufacturer and receive a written response from the manufacturer taking responsibility for mitigating the risk.
"Someone in the supply chain has to control the risk," Ms. Neumann said.
"These rules really up the ante and up the need for communication in the supply chain and partnership with your suppliers and your customers."
The requirements have important implications for a food producer's supply chain because they mandate better record keeping and retention of records. Such detailed records allow the FDA to trace more quickly the source of contamination, possibly within 24-48 hours, rather than the months it took to track the source in the past, she said.
"There has to be this paper trail back and forth about who is controlling the risk," Ms. Neumann said. "Before FSMA, there was none of that. Really what it does is it gives FDA this bread crumb trail back to the whodunit if there is an outbreak."
Full traceability is only a matter of time, said Gillian Kelleher, vice president of food safety and quality assurance for Wegmans Food Markets Inc. in Rochester, New York. The FDA launched pilot programs in September 2011 to help determine what data is most needed to trace a product that has been widely distributed in the marketplace back to a common source, and is engaging in a rule-making on record-keeping requirements for high-risk foods to facilitate tracking, according to the agency.
"We have traceability in some fashion today, but some of it is sophisticated, some of it is primitive, some of it takes ages, some of it is old-fashioned," she said "It's all coming together."