EPA toxic substances revamp likely to survive
Reprints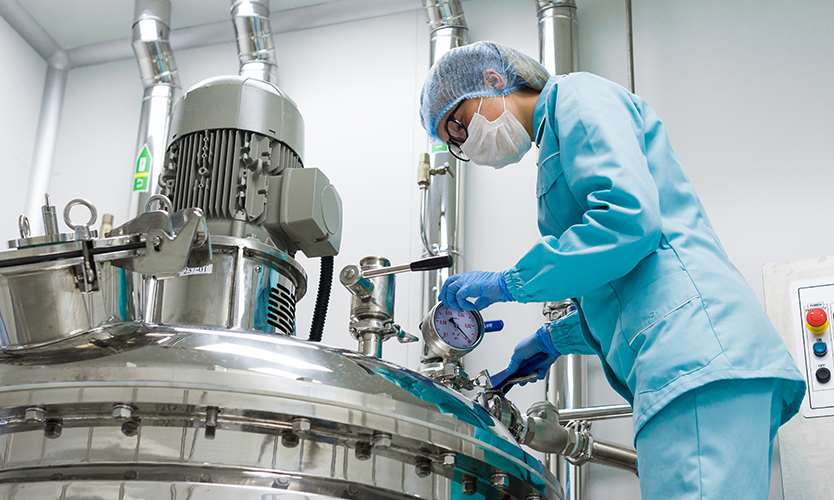 A major overhaul of the U.S. Environmental Protection Agency's ability to regulate toxic substances is expected to survive the change in federal administrations, so risk managers must be proactive in ensuring their companies are not vulnerable under the agency's expanded authority.
In June 2016, Congress passed the Frank R. Lautenberg Chemical Safety for the 21st Century Act, which amended the Toxic Substances Control Act to outline new regulatory responsibilities, establish firm deadlines for completing these tasks and provide the EPA with stronger enforcement tools, including the ability to restrict or ban the use of chemicals.
The legislation had strong bipartisan support in Congress, with the initial bill passing the U.S. House of Representatives on a 398-1 vote and the Senate passing the bill by a near-unanimous voice vote, because lawmakers on both sides of the aisle, chemical industry and environmental stakeholders all recognized the need for a significant revamp of the TSCA, experts say. Regulated entities lobbied Congress for TSCA reform because they were dealing with a patchwork of regulatory actions at the state level, while environmentalists felt that the old TSCA process was simply too cumbersome for the EPA to effectively regulate these chemicals.
Given the widespread support, experts expect the TSCA revisions will remain intact despite general concerns about the unfavorable views of the role of the EPA held by President Donald Trump and his nominee to head the agency, Scott Pruitt.
"It showed a level of cooperation in the past Congress that probably was unparalleled," said Judah Prero, Washington-based counsel at Sidley Austin L.L.P.
"That just set a fantastic tone for TSCA to be able to move forward. With so many people pushing for the success of the program, I think it's not going to be one of the programs that a new administration might target for scaling down."
Chemicals existing prior to the passage of the original TSCA in 1976 were deemed safe for use and grandfathered in, but a key change is that the agency is now required to examine those existing chemicals, alongside new ones, to determine if they pose unreasonable risks, experts say.
The EPA must assess whether chemicals pose a risk to human health and/or the environment and to mitigate identified risks through restrictions on the use of the chemical or an outright ban on the chemical or specific uses.
TSCA previously required the agency to do a cost-benefit analysis in its risk assessment, but the revamped version generally prohibits the EPA from doing this type of analysis and requires the agency to consider whether restrictions are necessary to protect vulnerable populations such as children, the elderly or pregnant women.
The legislation also required the EPA to identify 10 high-priority chemical substances for risk evaluation within six months of its passage, with the agency naming substances including asbestos and trichloroethylene to the list in November, giving it three years to complete its risk evaluation.
But the EPA is moving fast to act on its new authority, experts say.
In December, the agency proposed prohibiting the manufacture, processing and distribution of trichloroethylene in certain dry cleaning functions because of unreasonable risks based on a risk assessment for the chemical published in June 2014 in which the agency determined that these uses could result in significant non-cancer and cancer risks.
And on Jan. 12, the agency published a Federal Register notice outlining a potential ban on the manufacture, processing and distribution of methylene chloride — often used in paint removal — for consumer and most types of commercial paint and coating removal.
Asbestos is seen as another likely target for restricted use or a ban because of its known health risks and the fact that the agency previously tried to regulate asbestos under Section 6 of the original TSCA, but the 5th U.S. Circuit Court of Appeals in New Orleans overturned major parts of the rule in 1991, rejecting the agency's cost-benefit analysis and ruling that the agency failed to demonstrate that a ban was the least burdensome alternative.
"There are lots of uses of asbestos out there that are still perfectly legal, so people that use products that contain asbestos or that have asbestos in their workplaces need to be anticipating that there's going to be a risk evaluation by EPA, and that risk evaluation may prompt EPA to take regulatory action," said Daniel Uyesato, a Raleigh, North Carolina-based partner at Hunton & Williams L.L.P.
Proactive risk managers should be checking to see if the production process utilizes chemicals already designated for evaluation by the EPA and be prepared to react if the agency bans their use entirely or for specific functions, experts say.
"They have to, as risk managers do, read the tea leaves," said Edward Cohen, St.
Louis-based partner at Thompson Coburn L.L.P. "If they think there's a chance that it could be one of those chemicals that the agency views as so harsh or so dangerous, unreasonable in its risks, then they may start looking at product substitutions." The EPA could also choose to issue warnings about the use and risks of particular chemicals, which may include advising the use of personal protective equipment to mitigate risks, Mr. Cohen said. "The most draconian is to ban a chemical completely." 
Regulators will also have additional opportunities to impose non-compliance penalties, with fines up to $37,500 per day, per violation and criminal penalties of one year and/or up to $25,000 per day, per violation for individuals who knowingly or willingly violate TSCA provisions.
"TSCA is one of those sleeping giants," Mr. Uyesato said.