Beazley to hire staff for Irish insurance business as Brexit looms
Reprints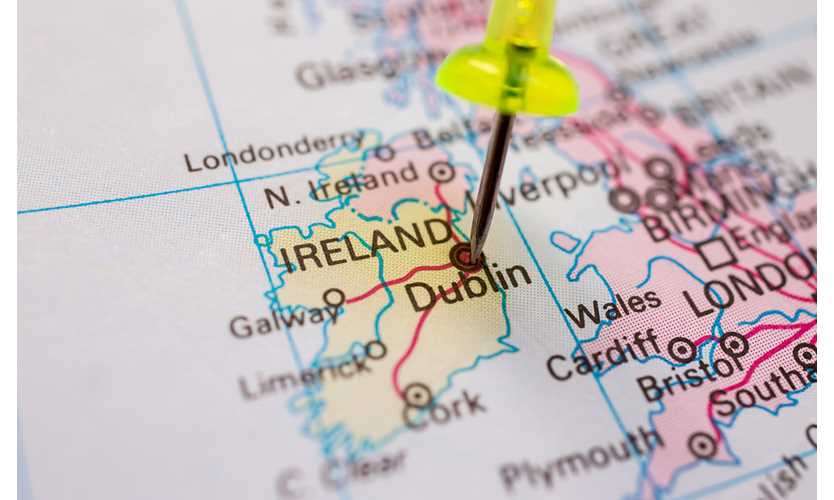 (Reuters) — Lloyd's of London insurer Beazley P.L.C. will hire additional staff in Ireland to establish a European insurance company in Dublin after the Brexit vote, its chief executive told Reuters.
The underwriter, which provides marine, casualty and property insurance and reinsurance, also reported a 3% rise in full-year pretax profit, defying analyst estimates for a decline.
It pointed to "significant" growth opportunities in the United States and other markets outside London amid a challenging environment for insurers.
Shares in Beazley surged as much as 10% on Friday, making the stock the top performer on the FTSE Midcap Index and the pan-European Stoxx 600 Index.
Higher investment returns and a strong underwriting performance helped to lift profit, the company said.
Beazley has been working to get European insurance licenses for its existing Irish reinsurance business to allow it to operate on a broader basis throughout the EU.
Many London-listed insurers are drawing up plans to set up regulated subsidiaries in the EU due to the expected loss of rights to sell products across the bloc after Brexit and Beazley appears to be in the vanguard.
Dublin calling
The insurer, which has offices in Oslo, Munich and Paris, said it applied to set up an insurance subsidiary in Dublin in November and regulators were reviewing its application.
"We're hopeful because we've been in Ireland for seven years... We hope we're are at the front of the queue," CEO Andrew Horton told Reuters.
"We are establishing our insurance company (in Dublin) irrespective of when the Brexit application goes in. We were already starting to do that even before we had the referendum in June," Mr. Horton said.
He added Beazley chose Dublin as it was easier to make changes to an already existing business.
Industry observers say all insurers looking to set up EU subsidiaries have included Dublin among their options, attracted by its language, location and tax and regulatory systems.
Lloyd's of London's, Neon Underwriting Ltd. and Admiral have pointed to Ireland as a possible new center.
Mr. Horton said that the insurer was not planning to move jobs from Britain or anywhere else to Ireland but would hire locally.
"We're expecting to add jobs in Dublin because it will need more people to manage a live insurance company than a reinsurance company," he said, without specifying how many new jobs could be created.
Beazley's pretax profit rose 3% to $293.2 million for the year ended Dec. 31, higher than the $243 million expected by analysts, according to company-supplied consensus estimates.