California earthquake risk analysis jolts insurance industry
Reprints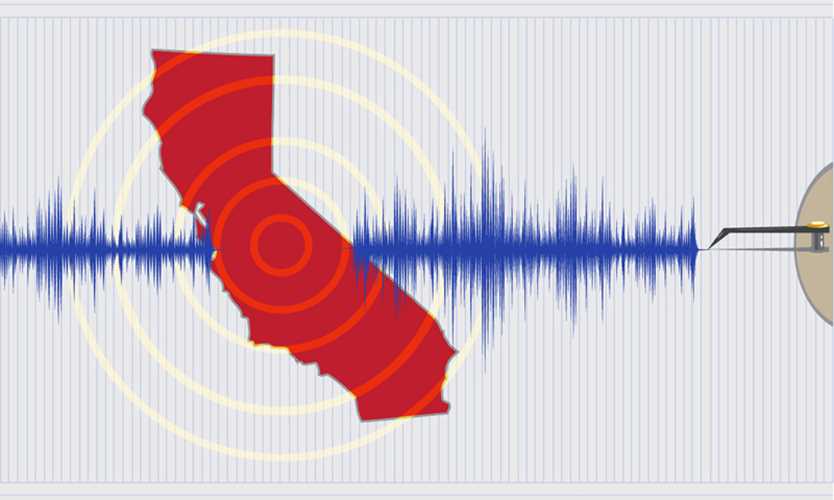 An 8.0-magnitude or higher earthquake along the San Andreas fault could cause more widespread damage across California than initially believed, with $289 billion in estimated economic damages to single-family homes across the length of the state, according to an analysis released Tuesday by CoreLogic Inc.  
Irvine, California-based CoreLogic's new modeled view of earthquake risk in California, based on hazard data from the Working Group on California Earthquake Probabilities' 2015 Uniform California Earthquake Rupture Forecast, Version 3, concludes that a single large earthquake could rupture the full length of the San Andreas fault spanning Northern and Southern California, according to the report. The San Andreas fault runs along the coast of California from Humboldt County in the north down to Imperial County near the Mexico border through highly populated areas such as the San Francisco Bay Area and the Greater Los Angeles Area. 
"Once considered impossible, the largest earthquakes (magnitude 8.0 and higher) can now cause damage over a much larger area, affecting a greater population and causing even more property damage than previously understood," the report said. "Risk managers have traditionally viewed Northern California and Southern California earthquake risk as uncorrelated because of the perceived independence of the faults in the northern and southern regions of the state." 
Between 2 million and 3.5 million single-family homes could be damaged in an earthquake of magnitude 8.0 or higher along the San Andreas fault, which could result in total reconstruction cost value of more than $289 billion, according to the analysis. 
 
The increased probability that earthquakes can simultaneously cause damage across the state of California is transforming the way risk managers evaluate and manage earthquake risk, according to the report. 
"The implications of this change span far beyond the insurance industry, impacting response and recovery for public safety, infrastructure and the global supply chain," the report said. "Since earthquake damage is not covered in a standard homeowner's policy, this new view of earthquake risk also touches the mortgage industry. California has always been at high risk for earthquakes, but this risk may have a greater impact than previously anticipated and needs to be taken into consideration during preparedness planning."