Employers walk a fine line in accommodating alcoholic workers
Reprints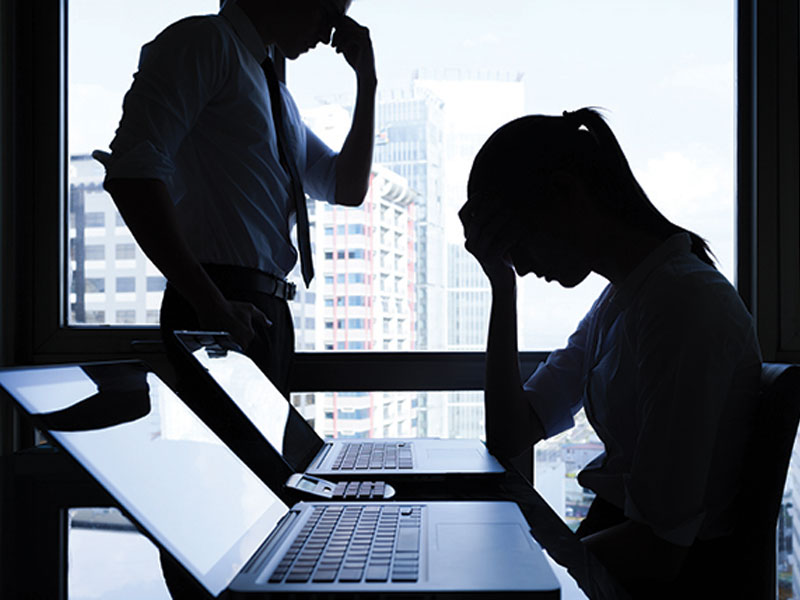 Employers that deal with a suspected alcoholic employee do not have to tolerate any behavior that hurts their business, but they must adhere to federal and state discrimination guidelines in accommodating the worker.
The issue has come up with the recent lawsuit by former University of Southern California football coach Steve Sarkisian, who charged that the university had violated state law and "kicked him to the curb" by refusing to accommodate his alcoholism and terminating his employment in October 2015. The university has denied any wrongdoing, and filed a motion to move the case into arbitration, according to media reports.
Among the issues raised in the case is Mr. Sarkisian's behavior during a 2015 pep rally, in which the consumption of two beers and prescription medication created the mistaken impression that he was inebriated, according to his lawsuit.
The Americans with Disabilities Act protects a "qualified" alcoholic who is considered to have a "disability," which is defined as "a physical or mental impairment that substantially limits one or more major life activities," according to the federal Equal Employment Opportunity Commission.
California's parallel Fair Employment Housing Act, under which Mr. Sarkisian filed his suit last month in state superior court in Los Angeles, is looser, defining disability as an impairment that makes a major life activity "difficult."
"The biggest mistake is not understanding that alcoholism is a disability that needs to be accommodated," said Robin Paggi, training coordinator at Worklogic HR Legal Solutions in Bakersfield, California. If an employee has a problem and needs help, "the employer then needs to enter into an interactive process with them to see how they might accommodate them," said Ms. Paggi.
That is as long as a reasonable accommodation does not cause undue hardship for the employer, said Elisaveta Dolghih, senior attorney with Godwin P.C. in Dallas. A company "obviously cannot operate" if its chief executive asks for two months off to enter a rehabilitation program, but it may be able to accommodate a lower-ranking employee with a similar request, she said.
And know there is no need to rush to accommodate an employee, said Lara C. de Leon, a shareholder with Ogletree, Deakins, Smoak & Stewart P.C. in Costa Mesa, California.
Employers "need to hit the pause button and evaluate the situation," based on what is going on in the workplace, she said. "Is the alcoholism creating a safety issue? Is it creating a performance issue? Is it creating a customer issue? You kind of need to think through the situation," and not act too quickly without considering alternatives, Ms. de Leon said.
"The question is, what accommodations could an employer make in order to allow the alcoholic to work in the business?" said Scott I. Unger, a shareholder with Stark & Stark in Lawrenceville, New Jersey.
Despite their disability, the workers in question can be held to the same performance and conduct standards of other employees, according to the EEOC .
"Rule No. 1 is that no employer has to continue to employ an employee who's using at work drugs or alcohol regardless of whether it's a disability or not," said Ms. Dolghih.
"You have the ability as an employer to hold an employee accountable for violating work rules, regardless of whether or not they claim the cause of violating the work rules was a disability," said George C. Hlavac, a member of law firm Norris, McLaughlin & Marcus P.A. in Allentown, Pennsylvania.
"It's not a free pass to violate work rules" and employees are "not protected from their own misconduct," Mr. Hlavac said.
Others stressed, however, that if a worker reports he has a disability, the employer is obligated to go through the interactive process to determine a possible accommodation.
Employers also need a uniformly applied testing policy, say experts. "You can't single out an employee and say, "We'll test you every week' " when others are not tested, said Ms. Dolghih.
But employers can test employees for cause if, for instance, a worker reports with blood-shot eyes and slurred speech, Ms. de Leon said.
Train your managers on this issue, experts say. "A lot of employers don't know that alcoholism is considered a disability to start with," so their gut reaction may be to terminate the employee, said Ms. Dolghih.