Zurich hunts for new chief amid troubles
Reprints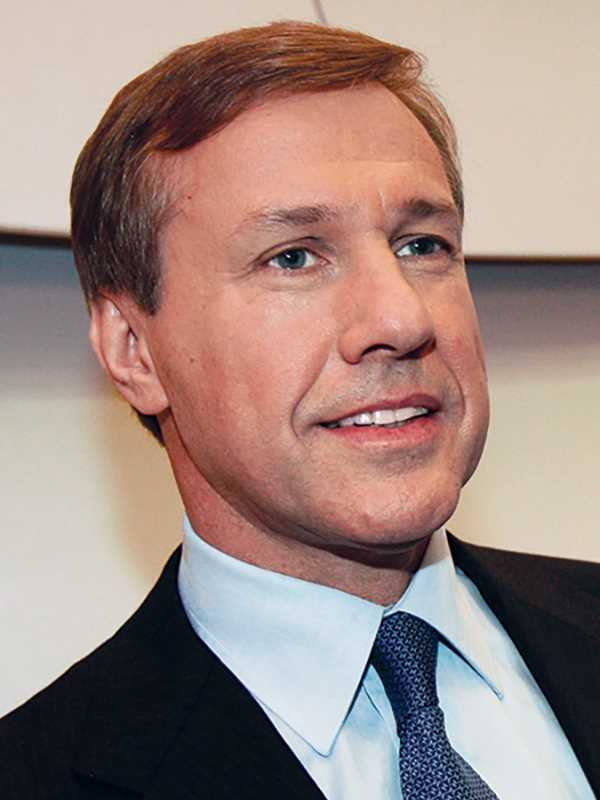 Zurich Insurance Group Ltd. is looking outside the company for someone with extensive industry knowledge to succeed CEO Martin Senn, who resigned last week amid intensifying financial pressures at the insurer.
Sources said Mr. Senn's position became un­tenable after Zurich's eleventh-hour withdrawal from buying London-based rival RSA Insurance Group P.L.C. and the insurer's double-digit drop in third-quarter profit.
"After 10 very intense years with Zurich, I have decided to step down as CEO and to make way for new leadership. Zurich is a profitable, well-capitalized company with outstanding employees," Mr. Senn said in a statement. "There have been some setbacks in recent months, but I am convinced we have put in place the right measures for Zurich to reach its targets."
Those recent setbacks include problems with its U.S. auto book of business as well as its $275 million loss in the August explosions at the port of Tianjin in China.
Zurich also has been conducting a strategic review of its nonlife insurance business, resulting in announcements in recent weeks that some 1,800 jobs would be cut and that it would withdraw from nonlife insurance business in the Middle East, as well as other initiatives.
Also during that period, Daniel Riordan, Zurich's CEO of global corporate business in the United States, left the insurer and was quickly replaced.
Zurich said Tom de Swaan, chairman of Zurich's board of management, would take over as interim CEO until a successor is found for Mr. Senn, who joined Zurich in 2006 as its chief investment officer and became CEO on Jan. 1, 2010.
In the statement, Mr. de Swaan thanked Mr. Senn for guiding the insurer though a "challenging environment, showing great foresight and tireless personal commitment."
"Over the past two years, he has set in motion a transformation that will make our company more customer-centric, more efficient and more successful," he said.
Mr. de Swaan was named chairman of Zurich's board in 2013 after then-Chairman Josef Ackermann stepped down after being named in the suicide note of the insurer's chief financial officer, Pierre Wauthier.
In a conference call, Mr. de Swaan said Zurich likely would look for an "external" and "entrepreneurial" leader with "a deep knowledge of insurance" to become its next CEO.
The insurer said Mr. Senn's departure "will have no impact on Zurich's strategic focus or its financial targets" and said it will disclose how it intends to deploy about $3 billion in excess capital when it publishes its full-year 2015 results, which would be early next year.
In a note to analysts after Zurich's latest results, Sami Taipalus, an analyst at Berenberg Bank A.G. in London, said that while the company's cost saving plans are a "step in the right direction," there needs to be a fresh look at the insurer's nonlife "operating footprint and underwriting standards."
'Untenable' position
The combined failed bid for RSA, problems in its U.S. business and the "oversized" Tianjin loss left Mr. Senn's position "untenable," said Eamonn Flanagan, head of the Liverpool office of Shore Capital Group Ltd.
Mr. Flanagan, who does not directly follow Zurich stock, said the insurer needs to focus on its core underwriting and on producing a series of quarterly results that show underlying underwriting performance is improving. This, he said, is "utterly essential."
Analysts at AllianceBernstein L.P. in London said Mr. Senn's replacement would likely be an external candidate.
"We believe the board has shown a clear preference for an external candidate," analysts at Keefe, Bruyette & Woods Inc. in London said in a note to investors.
"We believe this means George Quinn, the group CFO, may have gained increased influence over how to deploy the $3 billion in excess capital and it is therefore conceivable that the dividend to be paid in 2016 may be topped by a special dividend or a share buyback," Keefe Bruyette said. "However, we have consistently argued that the recent reserve increase in the U.S. property and casualty business may lead to heightened conservatism with which Zurich carries out reserve assessments and, consequently, to sustainably higher cost ratios."
"We believe a new CEO may well examine reserve levels with heightened caution," the analysts said.