Clinton has 'serious concerns' about health insurer mergers
Reprints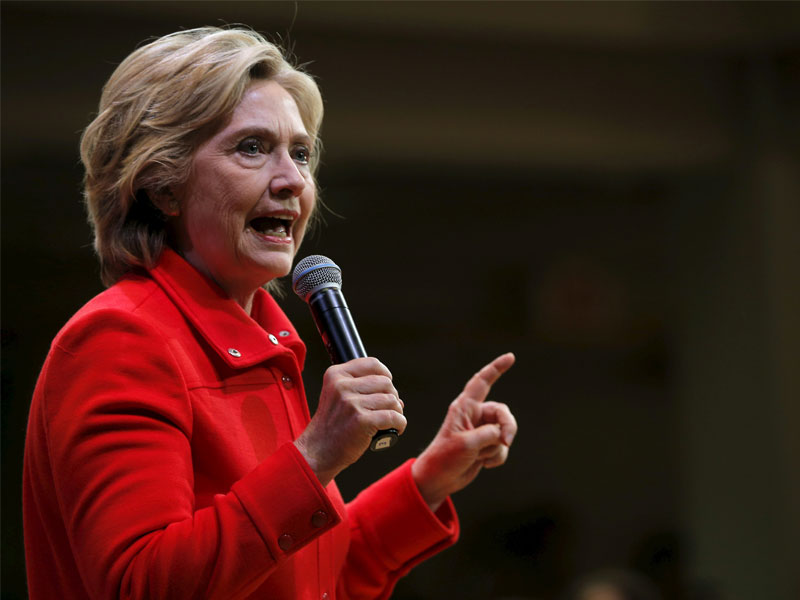 (Reuters) — Democratic presidential candidate Hillary Clinton has "serious concerns" about health insurer Aetna's plan to acquire Humana and Anthem's proposal to buy Cigna, saying the multi-billion-dollar deals should be closely reviewed by U.S. regulators.
A $37 billion plan for Aetna Inc. to acquire smaller rival Humana Inc. approved by the shareholders of both companies this week would make Aetna the largest provider of Medicare Advantage plans for the elderly.
Anthem Inc. agreed over the summer to acquire Cigna Corp. in a $47 billion deal that would make it the largest U.S. health insurer by membership.
Ms. Clinton said she was "very skeptical" the mergers would be good for consumers.
Both deals, which would reduce the number of nationwide for-profit health insurers from five to three, are being closely reviewed by the U.S. Department of Justice and state insurance regulators, and have been the subject of hearings in the U.S. Congress.
"As we see more consolidation in health care, among both providers and insurers, I'm worried that the balance of power is moving too far away from consumers," Ms. Clinton said in a statement.
"These mergers should be scrutinized very closely with an eye to preventing the undue concentration that they appear to create," Ms. Clinton added.
Prescription costs targeted
Ms. Clinton, the frontrunner for the Democratic nomination, has over the past month detailed how she would reduce health care costs for consumers if she wins the White House in November 2016.
Ms. Clinton has taken aim at the pharmaceutical industry for what she calls "price gouging" and said she would cap out-of-pocket prescription costs at $250 per month.
Ms. Clinton said Wednesday another way to contain costs for consumers was by appointing "aggressive regulators" at the Department of Justice and Federal Trade Commission to take on "troubling concentration" within the healthcare industry.
Insurers say mergers will help them compete in the market as the government tries to rein in health care spending following the implementation of President Barack Obama's signature health care law, the Affordable Care Act.
But Ms. Clinton said companies proposing mergers should bear a "heavy burden" in showing the deal would lead to care coordination, innovation and savings for consumers.