U.S. insurers hold back Lilly's death-defying diabetes drug
Posted On: Oct. 2, 2015 12:00 AM CST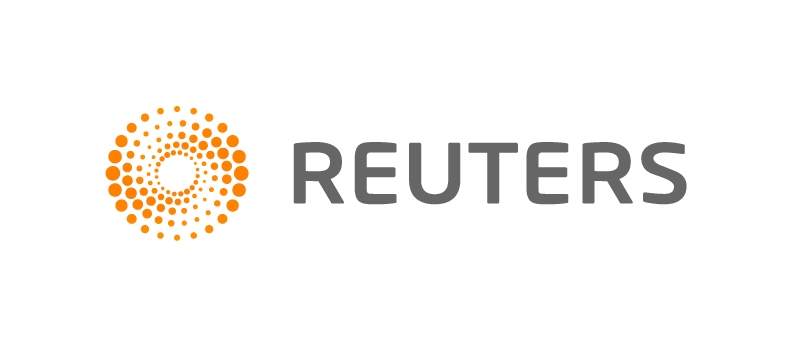 (Reuters) — America's largest health insurers are urging doctors to stick with current standard treatments for diabetes instead of flocking to a new drug from Eli Lilly & Co. that is showing it can provide life-saving results for one-third of patients.
Aetna Inc., CVS Health Corp. and Molina Healthcare Inc. said they would need further clinical data and a change in medical society guidelines on Lilly's Jardiance before agreeing to make it easier for patients to receive the $4,800-a-year treatment. That's a process that could take anywhere from 18 months to several years.
UnitedHealth Group Inc., Anthem Inc., Express Scripts and Cigna Corp. said they would also still adhere to the traditional treatment regime based largely on cheaper generic drugs and carefully review the data before making any changes.
Their stance is likely to disappoint investors who are betting that Jardiance will leap from $11 million in global sales last quarter to $5 billion annually by 2020. Lilly reported last month that Jardiance slashed cardiovascular deaths by 38% in patients with type 2 diabetes, leading Wall Street analysts to predict it would become widely used in the United States. How the drug does this is a mystery given its mild benefits of lowering blood pressure, blood sugar and weight.
"It always makes me nervous when we have a drug that we can't explain," said Dr. J. Mario Molina, who runs Medicaid provider Molina Healthcare based in Long Beach, California. "Before we rush out and adopt this on a wide basis, we need more studies and other drugs tested as well."
Lilly shares rose nearly 10% when it disclosed the Jardiance data, but have since given back those gains amid a wider selloff among biotech stocks. Lilly and its partner, German drugmaker Boehringer Ingelheim, sponsored the Jardiance trial, which was conducted in hospitals and research centers in 42 countries.
But the cumulative costs of treating the large number of patients with type 2 diabetes — the most common form, with 24 million sufferers in the U.S. — year after year is giving insurers pause, adding to a debate over whether the high price of U.S. medicines is justified by their ability to fight disease. Most patients with type 2 diabetes, which is highly linked to obesity, die of heart disease.
Competing drugs such as Merck & Co.'s Januvia or Novo Nordisk's Victoza carry similar price tags to Jardiance. Doctors may want to prescribe Jardiance instead of those therapies, which have not shown the same ability to prevent deaths from heart attack or stroke. Jardiance, approved last year, may also replace other drugs, such as generic sulfonylureas.
They may turn to Jardiance earlier on, or even use it instead of metformin, the $60-a-month generic that is usually the first prescription written for a diabetic.
Insurers allow their members to use Jardiance or others in the same class but typically charge a higher patient co-payment and may reimburse its use only after metformin is taken for a number of months.
JPMorgan analyst Chris Schott said in a note he expects the Jardiance data to drive growth over time and will be watching for prescriptions to pick up in late 2016 or 2017. He expects 2016 sales to rise to $837 million.
Other potential uses for the drug could add millions of more prescriptions not yet factored in by Wall Street. The results on diabetic patients are leading cardiologists to consider testing the drug on non-diabetics at risk of heart disease. The American Heart Association will feature a discussion of Jardiance's prospects at its annual meeting in November.
Slow down
Insurers, who were as surprised by the data as the investors, said Wall Street should slow down. Many want to see if a similar treatment from Johnson & Johnson, Invokana, shows comparable benefits in clinical trial results expected in 2017.
That would give insurers a stronger case to pit Lilly and the makers of similar drugs against each other, a tactic they employed with Gilead Sciences Inc.'s blockbuster hepatitis C treatment Sovaldi earlier this year after a competitor hit the market. They have also enforced coverage policies that are slowing down the expansion of new cholesterol fighters from Amgen Inc. and Regeneron Pharmaceuticals Inc.
David Kendall, vice president of medical affairs for Lilly's diabetes franchise, said he hopes insurers will allow greater use of Jardiance as soon as possible, and that medical societies will promptly update their treatment guidelines to prescribe Jardiance instead of other treatments.
"We would hope undue delay isn't an outcome; we would hope for timely decision-making," Mr. Kendall said.
Excess glucose
Jardiance, a pill taken once daily, is among the class of drugs known as SGLT2 inhibitors which work by helping the kidneys excrete more excess glucose in urine. This class of drugs can produce side effects including a higher rate of infection and a potentially fatal condition involving excess acid in the blood.
The global market for SGLT2 inhibitors reached $400 million last year, with Johnson & Johnson and AstraZeneca P.L.C. in the lead, according to brokerage Cowen and Co. Generic pills and insulin are the most widely used treatments in the $36 billion global diabetes drug market.
"It could be 2017 before insurance companies will advocate this as a preferred agent," said Dr. Carol Wysham, head of the diabetes and endocrinology department at Rockwood Clinic in Spokane, Washington. "They aren't going to do anything until they have to."
CVS, like other insurers, wants to hear from the nation's top medical groups on diabetes and see the results of more studies. In addition to Johnson & Johnson's long-term Invokana study, AstraZeneca is conducting a study on Farxiga, which is due in 2019. Either one could suggest whether Jardiance alone prevents death in a high percentage of diabetes patients, or whether it is a shared trait of the drug class.
"There is a lot more to be gained in making sure that people are taking older, less expensive drugs than there is in adding new more expensive drugs into the mix," CVS Health Chief Medical Officer Dr. Troyen Brennan said in an interview, referring to the problem of patients skipping on their medications. "I see no indication from this study of a wholesale change in the treatment outline."
The American Diabetes Association, the Joslin Diabetes Center and the Endocrine Society said they need to gather specialist doctors and review the data to consider whether to draft new treatment guidelines, a process that would likely take a year or two.
Aetna's chief medical officer for pharmacy, Dr. Edmund Pezalla, described the data as a "pleasant surprise" and said Jardiance has the potential to save medical costs for patients down the road.
The company, which prefers customers use J&J's Invokana over Jardiance, is preparing for an increase in use. "We probably are not going to see everybody going onto these medications," Dr. Pezalla said. "We do see changes in utilization when studies that are positive come out."
Dr. Steve Nissen, head of cardiology at the Cleveland Clinic in Ohio, treats diabetes as part of his cardiology practice. He has never prescribed Jardiance but said he would probably do so now, beginning gradually and prescribing it earlier than current guidelines suggest.
"I try to be responsible about cost-effective prescribing, but most people are not controlled on metformin alone," he said.
---