California comp reforms reduce costs
Reprints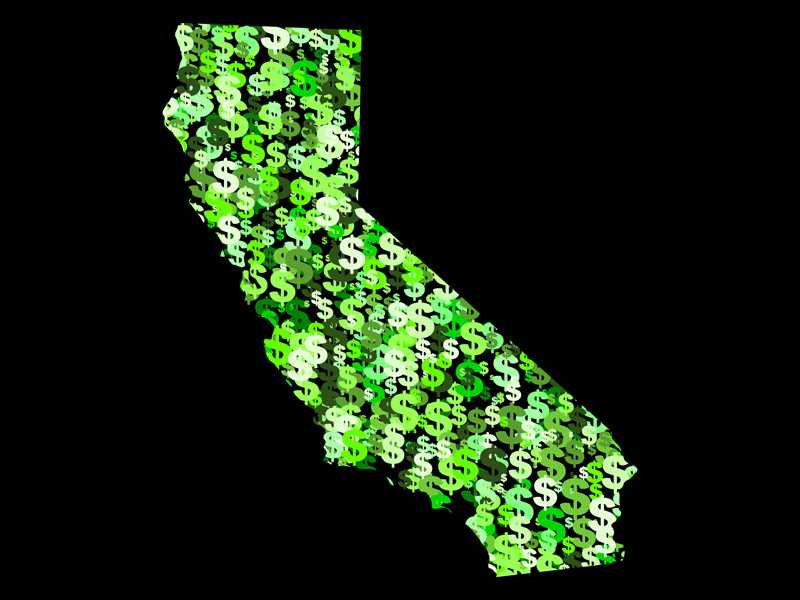 California's workers compensation reforms have increased benefits for injured workers while simultaneously reducing medical benefit costs.
S.B. 863, which took effect Jan. 1, 2013, increased compensation for permanent disability benefits and established an independent medical review program in which medical experts determine the necessity of treatment using evidence-based medicine, according to a July assessment by the California Department of Industrial Relations.
These and other changes led to a 3.3% reduction in 2014 medical costs, a trend that could result in savings for employers, the Workers' Compensation Insurance Rating Bureau of California said in April. The insurance commissioner the next month also approved the bureau's recommended pure premium rate averaging $2.46 per $100 of payroll for July - 10.2% less than the January advisory rate.
"Overall, I think (S.B. 863 is) pretty much on track to do what was intended," said Steve Suchil, the American Insurance Association's assistant vice president for state affairs in Sacramento, California. "Employer costs are under control."
California's lien process had been a particular source of consternation for employers and insurers, but the new law has alleviated pressure by implementing a statute of limitations on filing liens based on the date of service.
"Liens are unique to California and it really got out of hand," said Edward Canavan, vice president of the workers compensation practice and compliance at Sedgwick Claims Management Services Inc. in Riverside, California.
Lien filings dropped by 60% from more than 1.2 million liens in just 2012 to over 440,000 in 2013 and 2014 combined, resulting in medical cost savings estimated at $690 million, according to the bureau's assessment.
State law allowed claims for payment for services or benefits provided to or on behalf of injured workers to be filed as a lien against an employee's benefits claim. But the process was often abused by providers filing liens for excessive amounts or selling old receivables to third parties, which would then file liens to force a settlement from insurers or employers.
An ambulatory surgery center fee schedule also part of the reform package has generated about $30 million in savings annually, while a physician fee schedule was also implemented in 2014, according to the assessment.
"There's less litigation over the bills" because medical providers know what they will be paid, said Christine Baker, director of the Department of Industrial Relations, which oversees the Division of Workers' Compensation, in Oakland, California.
The new independent medical review process is a contributing factor, according to government reports and stakeholders. About 180,000 independent medical review applications were filed last year, but 87% of the cases upheld a utilization review denial or modification of treatment, often involving opioids.
"It's a sore point" for claimants who could previously get their way in front of a judge, said Michael Sullivan with Los Angeles-based Michael Sullivan & Associates L.L.P., which focuses on workers comp defense. "It's a big plus for employers."
"This (independent medical review) program is helping to curtail some of the abuses," Ms. Baker said.
However, the independent medical review process is the subject of litigation on which the California 1st District Court of Appeal is to hear oral arguments in September. The challenge argues that allowing an anonymous physician to make a decision that contradicts a treating physician without judicial review and the ability to cross-examine the anonymous reviewer are denials of due process.
However, the ability to deny such claims could reduce lifetime medical costs and ease the set-aside burden on self-insured employers, Mr. Canavan said.
"We are successfully stopping inappropriate opioid medications before they start, and we were never able to do that before," he said.
The savings achieved by lower medical costs have been partly offset by a 30% increase in permanent disability benefits, with average indemnity costs per claim about 8% higher in 2014 than in 2013 primarily because of the law, according to the bureau.
However, additional cost savings are likely as the parties become more familiar with the independent medical review process and liens rules, and fee schedules for interpreters and home health care are implemented, stakeholders said.
A key aspect of the reformed liens process — a $150 filing fee — has yet to be executed because of a November 2013 preliminary injunction issued by the Central District Court in Los Angeles that stopped collection of the fees and prevented liens from being dismissed based on a failure to pay. However, the 9th U.S. Circuit Court of Appeals vacated the preliminary injunction in June, with fee implementation likely to eliminate additional liens from the system once its implementation is finalized.
"Now, if it's not a valid lien, it's not worth paying $150 to file it," said Destie Overpeck, the workers comp bureau's administrative director.