Turmoil in Greece creates risk management concerns
Reprints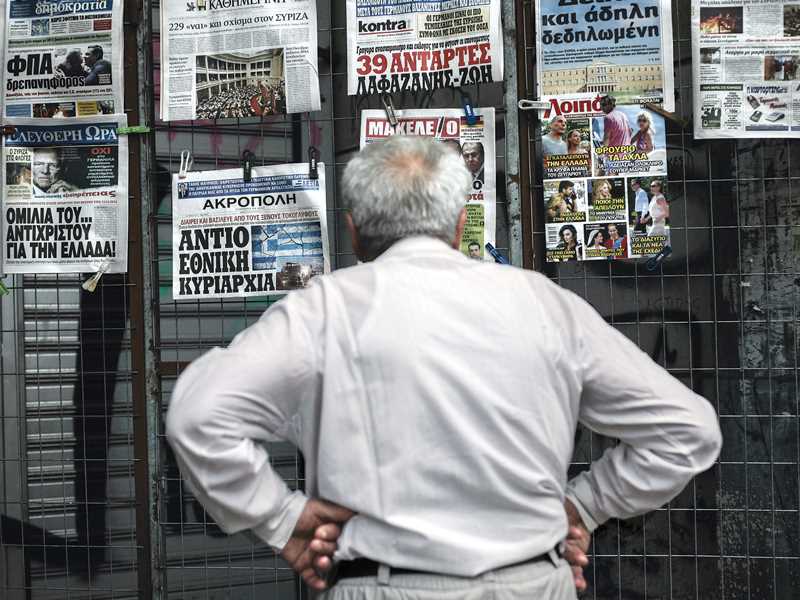 While the Greek Parliament last week ratified a proposed €86 billion ($95.94 billion) bailout of Greece under the European Stability Mechanism, risk managers need to stay on top of the situation, experts say.
Although the insurance industry is unlikely to be hurt by a Greek eurozone exit (see related story), such a move and its attendant change of currency could cause difficulties over the settlement of insurance claims, among other things, experts say.
Risk managers need to view the situation in Greece in two contexts, said Julia Graham, president of the Federation of European Risk Management Associations.
First, they need to consider the immediate risks associated with having operations in Greece or a significant trading or supply chain relationship with Greek companies, she said.
Second, risk managers must consider the economic impact that Greece's troubles could have on other trading partners and the effect of a Greek exit from the eurozone and/or the European Union — dubbed Grexit, said Ms. Graham, who is also director of risk management and insurance at law firm DLA Piper International L.L.P. in London.
All companies should have a "risk radar" that contains "known knowns" and a watch list of situations that could escalate, such as the conflict between Russia and Ukraine, as well as Greece's economic crisis, she said.
"These should all be reviewed frequently, and you need to look at "what-if' scenarios," Ms. Graham said.
Risk managers should make sure they discuss these scenarios with colleagues, she said.
Situations that risk managers should be monitoring include the potential for strikes and rioting in Greece and the ability of staff to enter, exit and travel safely there, she said.
In the wake of the temporary suspension of the Greek banking system this month, cash is still hard to come by, so any staff traveling to Greece must be adequately prepared, Ms. Graham said.
But while there are challenging times ahead for Greece, there also likely will be opportunities for overseas companies to enter into deals with Greek companies privatized in the bailout, for example, she said.
Risk managers should take part in any due diligence discussions, she said.
Risk managers of multinational companies with subsidiaries in Greece should review their insurance coverages, Marsh L.L.C. said in an advisory to clients.
While coverage would likely remain in place if Greece were to leave the European Union, questions might arise over the currency in which any claims might be paid if Greece were to stop using the euro, the note said.
The Lloyd's Market Association, which represents underwriters at Lloyd's of London, late last month reissued a model contract continuity clause designed to "enhance certainty that an insurance contract will continue in the event of a country's eurozone exit."
"If a eurozone exit occurs and a new currency is issued, before a claim payment has been made, both the insurer and the broker will need to confirm the currency of payment and to confirm the party to whom remittance is to be made," said London-based law firm CMS Cameron McKenna L.L.P. in a briefing note.
If, for example, claims money has been transferred to an intermediary when a euro exit occurs, lawyers will need to determine whether this constitutes payment to the insured, it said.
"Direct settlements to insureds, accompanied by appropriate releases, may seem a more attractive risk management option in these scenarios," CMS said.
If Greece were to start using another currency, there could be a period of time where two currencies were in operation, said Rob Powell, a managing director in the global claims practice at Marsh in London.
In that case, risk managers might seek an endorsement to their policy to keep the euro as the coverage currency until renewal, he said.
Most policies would value a claim at the date of loss, he said, which could create problems if there is a change of currency.
Some global insurance policies may value claims at the date of the loss, some at the date of settlement and some may be silent, Mr. Powell said.
In the latter case, any claim likely would be hotly debated, he said.