Drone insurance cover set to take off
Reprints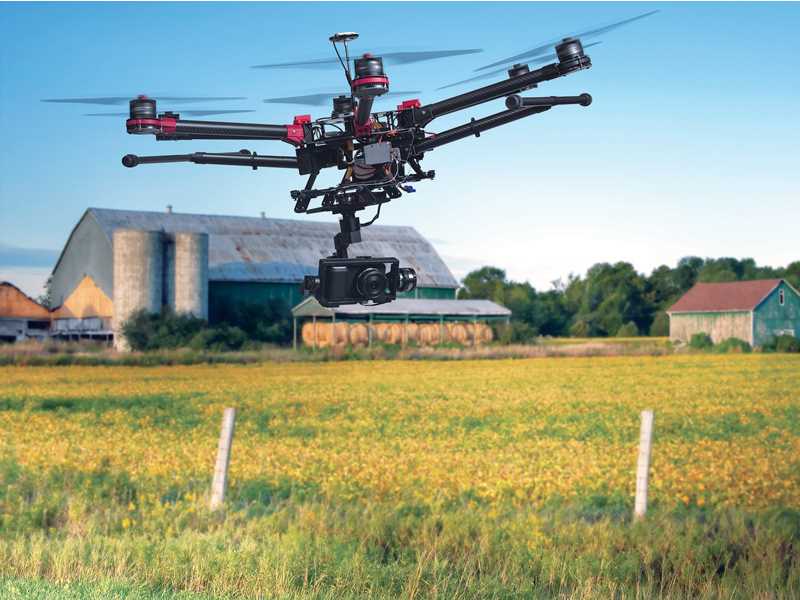 Insurers are eager to provide coverage for unmanned aerial vehicles, commonly known as drones, now that the Federal Aviation Administration has issued long-awaited proposed regulations for commercial use.
Corporate use of drones — thus far extremely limited and only allowed by special exemption — is expected to soar after the FAA approves final regulations in the next year or two. The FAA's February proposal for drones weighing 55 pounds or less is a good first step, experts say.
Insurers with aviation expertise are expected to write much of the business to cover drones. However, Verisk Analytics Inc.'s Insurance Services Office Inc. also has developed endorsements to the commercial general liability and commercial liability umbrella/excess policies that go into effect in June. Commercial general liability policies generally exclude aviation risks.
"Most drone operators are buying legal liability limits of less than $10 million, and at those levels there is abundant capacity in the market," said Chris Proudlove, senior vice president at aviation underwriter Global Aerospace Inc. in Parsippany, New Jersey.
Optional ISO endorsements cover bodily injury and property damage, personal and advertising injury or both liabilities under a single endorsement. Three parallel optional exclusions also are available, said Ron Beiderman, vice president of commercial lines coverage products at the Jersey City, New Jersey-based ISO.
Although there is significant underwriting capacity available, drones present risks and challenges, including issues of privacy, bodily injury and property damage. Experts pointed to the recent incident involving a drone landing on the White House lawn as an example of what can go wrong.
There are numerous commercial uses for drones, including agriculture, filmmaking, firefighting, meteorology, mining, power line inspection, real estate and insurance claims adjusting. Drones often can fly into areas too dangerous for people.
"They're too economically feasible to be overlooked," and there are few industries in which they would not be useful, said John Geisen, Minneapolis-based senior vice president of Aon Risk Solutions' aviation practice.
The economic windfall could be significant. The Arlington, Virginia-based Association for Unmanned Vehicle Systems International estimated in 2013 that unmanned aerial vehicles would have a total economic effect of some $13.6 billion in the first three years being integrated into the national airspace. This estimate takes into account sales, supplies, direct jobs created and state tax revenues, among other things.
Experts say one significant positive aspect of the FAA's proposal is it would not require a pilot's license to operate drones weighing 55 pounds or less. Also, because the proposed rules would require operators to always keep drones in sight and bar operations at night, they would prohibit them from being used to deliver packages.
If users "can show that the technology's available to operate them safely within the national airspace, then I think there is an opportunity to expand those regulations," said Terry Miller, president of Conifer, Colorado-based aviation brokerage Transport Risk Management Inc.
"It is worrying," however, that there is no training requirement beyond a written test, said Keven Gambold, CEO of the Americas with Yorktown, Virginia-based Unmanned Experts L.L.C., which provides drone training and obtains its drone insurance through Risk Transport.
While the FAA's proposed rules do not require insurance, "some industry experts think that insurability of unmanned aircraft is the "gorilla in the room'" and "is a necessary event before business can successfully use" drones in national airspace, Tom Karol, general counsel, federal affairs, of the Indianapolis-based National Association of Mutual Insurance Cos., said in a white paper last week.
Experts say it could be several years before regulations are proposed for drones that weigh more than 55 pounds.
"They're bigger, they're faster, they present more of a safety hazard," said Mark Del Bianco, special counsel at Antonelli Law Ltd. in Chicago.
Before issuing the proposed rules, the FAA already had granted 35 exemptions to operate drones, including two for Bloomington, Illinois-based State Farm Automobile Insurance Co. for aerial and roof inspections.
In a statement, State Farm, one of the nation's leading home and automobile insurers, said its drone plans are "proprietary."
But obtaining the Section 333 drone use exemptions, as they are known, is a long and arduous process, and several hundred applications are still awaiting approval, experts say.
Despite the rules not yet being firm, experts say insurers are ready to write drone business.
"There's not a lot of growth in aviation" and this presents a new opportunity, said Bradley A. Meinhardt, Las Vegas-based area president and managing director of aviation at Arthur J. Gallagher & Co.
Allianz Corporate & Specialty S.E., a unit of Allianz S.E., is among insurers offering drone coverage.
Coverage available includes legal liability, together with physical damage for the owner/operator and product liability for the service provider.
American International Group Inc.'s aerospace unit launched coverage last year for unmanned aircraft, and is among Innovation Awards winners this year (see story, page 18).
While some insurers have developed their own policy forms for drone coverage, others are adapting their airline liability policy forms to drones, said Paul Chance, New York-based vice president at Marsh L.L.C.'s aviation and space practice.
Nevertheless, experts say drones could present a catastrophic risk and cause the same sort of accident that occurred in 2009 when a flock of geese hit a jet and forced it to land in New York's Hudson River.
For example, a drone operator "who doesn't know what they're doing can fly in the path of a jet," Mr. Meinhardt said.