Refusing to take drug test no bar to receiving TTD benefits: Court
Reprints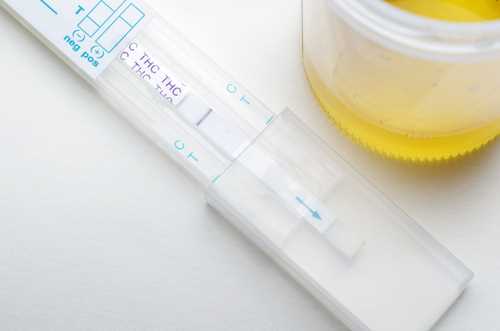 A carpenter's refusal to take a drug test after getting injured on the job does not preclude him from temporary total disability benefits, a Louisiana Court of Appeals ruled Wednesday.
Joshua Prine worked as a carpenter for Coastal Bridge Co. L.L.C. for nearly seven weeks in 2012, court records show. He was on the job in Lafayette, Louisiana, on Feb. 28 when he injured his back while swinging a maul.
Pete Aranyosi, Mr. Prine's supervisor and roommate when he worked in Lafayette, took Mr. Prine for a drug screen following the accident, according to records. The Coastal employee who handles insurance claims for the company wrote in an email to Mr. Aranyosi that he should take Mr. Prine to a clinic for testing. The email did not mention anything about medical treatment, records show.
Mr. Prine told the nurse at the clinic that he wanted to see a doctor before providing a urine sample for testing, records show. Mr. Aranyosi was told that Mr. Prine refused the drug test and, as a result, terminated Mr. Prine's employment. Medical treatment was not provided, according to records.
Mr. Prine said he later had to pull over while driving home to Independence, Louisiana, as his feet started tingling and he couldn't feel his legs, records show. His parents picked him up and drove him to North Oaks Medical Center in Hammond, Louisiana, where he received emergency medical treatment and also submitted to a drug screen around 2:42 p.m. — hours after the accident occurred around 9:30 or 10 a.m.
According to records, the drug screen came back negative.
In March 2012, Mr. Prine filed a claim against Coastal in Covington 6th District Court seeking wage benefits and payment for medical care, as well as penalties and attorney fees for Coastal's failure to pay his claim in a timely manner, according to records.
Coastal contested on the basis that Mr. Prine refused to take a drug test, records show. Mr. Prine also allegedly told Mr. Aranyosi that he smoked marijuana prior to the accident, and that he wanted to pick up a substance that would help cleanse his system of the marijuana before taking the drug test.
According to records, a workers comp judge found that Mr. Prine was not intoxicated at the time of the accident and that his back injury was compensable, according to records. However, the judge did not award Mr. Prine penalties and attorney fees. Mr. Prine was also not entitled to temporary total disability benefits because of surveillance footage that showed him performing a tune-up on a vehicle at an auto repair shop owned by his friend on Aug. 8, 2012, the judge ruled.
Louisiana's 1st Circuit Court of Appeals on Wednesday Oct. 29, 2014, reversed the workers comp judge's decision in part, awarding Mr. Prine temporary total disability benefits in the amount of $602 per week, effective Feb. 28, 2012. The court also awarded him attorney fees in the amount of $13,711.25 and costs in the amount of $53.09. Coastal was also ordered to pay an $8,000 penalty for failing to pay Mr. Prine the temporary total disability benefits he was due, in addition to a $3,000 penalty against Mr. Aranyosi, Coastal and its insurer, The Gray Insurance Co. Inc., for Mr. Aranyosi's alleged fraud.
The workers comp judge's decision was affirmed in all other aspects, including that Mr. Prine's back injury was compensable and that Coastal was liable for his medical treatment, according to the ruling.
More than 10 states currently have intoxication defenses similar to the one in Louisiana. If employers in Louisiana can prove that intoxication contributed to a worker's injury, benefits might not be due. And if a worker refuses to submit to a drug test, intoxication can be presumed.