Mark Walls returns to Safety National as communications, strategy VP
Reprints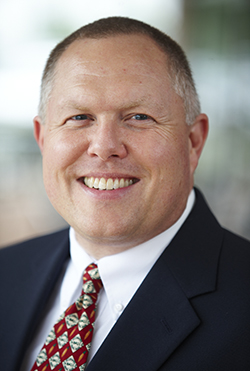 Mark Walls has returned to Safety National Casualty Corp., as vice president of communications and strategic analysis, the St. Louis-based insurance provider announced Monday.
Mr. Walls was vice president of claims for Safety National prior to being named workers compensation market research leader of Marsh Inc.'s Workers' Compensation Center of Excellence in March 2013.
"I was quite happy in the role I had at Marsh and loved what I did there, but Safety National reached out to me and offered me the opportunity of a lifetime to return to them," Mr. Walls said. "The opportunity to come back here in a role that I'm extremely comfortable in is something I found very attractive. … I get to do all the things I enjoy doing."
In his new role, he'll oversee thought leadership activities and external communications, including developing content for white papers, social media, webinars and speaking engagements, Safety National said in a statement.
Mr. Walls is also the founder and manager of the Work Comp Analysis Group on LinkedIn, which, with more than 22,800 members, is the largest online discussion group dedicated exclusively to workers comp issues.