AIG assures analysts that turnaround strategy is working
Reprints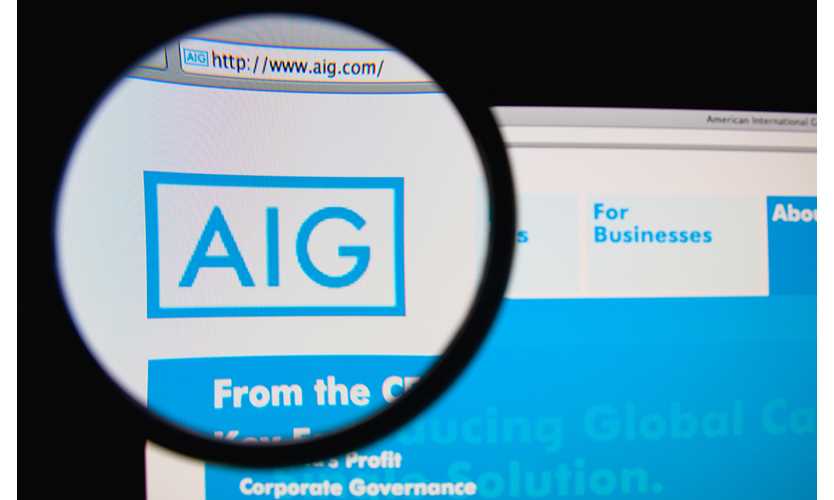 American International Group Inc. should be able to significantly reduce its loss ratio in 2017, but other aspects of the insurer's financial performance going forward will hinge on who will be brought in as the next CEO, several analysts said in reports Friday.
Senior management at AIG met with a group of sell-side investment analysts on Thursday for the first time since Peter Hancock resigned as CEO earlier this month.
AIG did not comment on the meeting, but various analysts' reports issued after the meeting concurred on several points, including the insurer's plan to improve results and modify is approach to underwriting.
Present at the meeting were Sid Sankaran, AIG's chief financial officer; Robert S. Schimek, executive vice president and CEO of commercial; and Kevin Hogan, executive vice president and CEO of consumer.
One of the main discussion points was AIG's goal of reducing its commercial loss ratio to 62% by the end of 2017, which would be a 4.7% improvement over 2016. AIG assured the analysts that 3 points of the improvement will be achieved by actions already taken in 2016, with reserve charges taken and poor-performing business, particularly parts of its U.S. casualty book, being discarded.
AIG expects U.S. casualty business to make up about 20% of its commercial book going forward — down from more than 40% six years ago — and a greater proportion will be in more profitable lines, such as cyber, mergers and acquisitions insurance and inland marine, analysts at Keefe, Bruyette & Woods Inc., led by Meyer Shields, said in its report, noting that the loss ratio reduction strategy is "sound."
"We think AIG will further improve its commercial (property/casualty) results by exiting underperforming lines and products," the KBW note said.
Analysts at FBR & Co. said in its note that the firm is cautious about AIG's long-term improvement goals, given the soft commercial property/casualty market, but "the (year-end 2017) commercial lines loss ratio goal of 62% seems attainable."
Morgan Stanley & Co. L.L.C., however, said that given the $5.6 billion reserve charge in the fourth quarter of 2016 and previous changes in AIG's loss ratio target, "investors are understandably cautious on the 62% core loss ratio goal." The firm agreed with AIG that the 2016 actions should shave 3 points off the loss ratio and that a further 1.5-point improvement could come from "growth in higher-return lines, better risk selections, and mix shift outside U.S. casualty. We are modeling a 62.3% core loss ratio (by year-end 2017)."
Analysts at Barclays Capital Inc., led by Jay Gelb, also expressed doubt that the full loss ratio reduction was attainable. "We think this will be tough to achieve," the note said.
AIG's management also told the group that it was giving more flexibility to field underwriters, several of the analysts reported. Underwriters in the field will be allowed to more frequently deviate from prices determined by centralized technical underwriters, and the different pricing will be used to create an "account quality index." Management will measure performance monthly to ensure pricing remains profitable, according to the reports.
Despite the discussion of actions taken and planned, analysts say investors will remain cautious in their view of AIG until a new CEO is appointed. Several of the analysts said the new chief should have extensive experience in property/casualty insurance. Several of the CEOs AIG has appointed since Maurice R. Greenberg left in 2005, including Mr. Hancock, have had other financial services backgrounds.
"The elephant in the room remains the CEO transition. A new CEO with proven track record in (property/casualty) should instill higher investor confidence," the Morgan Stanley note said.