Challenging market drives reinsurer M&A
Reprints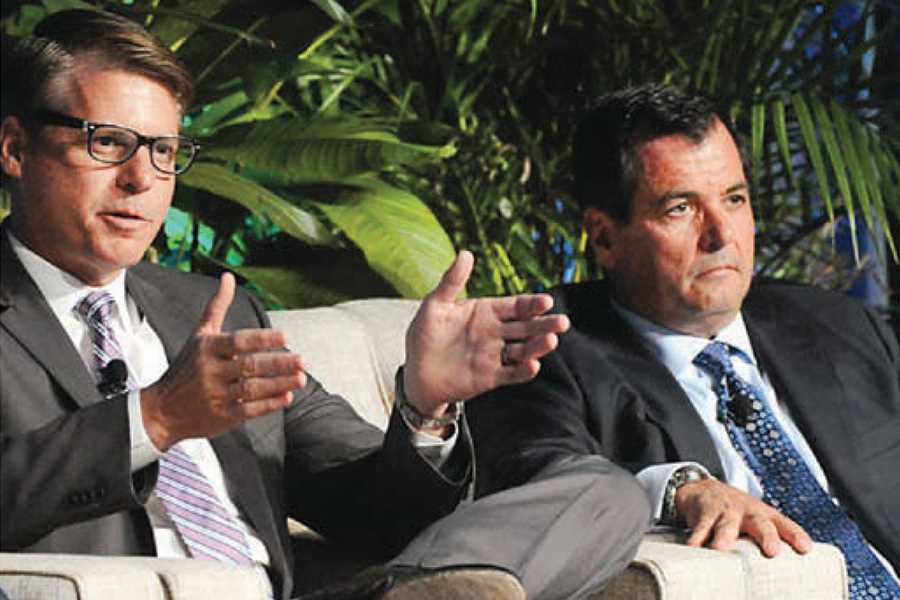 Mergers and acquisitions are likely to continue in the reinsurance space, largely as a product of challenging market conditions, according to a panel discussion Tuesday at the Property Casualty Insurers Association of America's annual conference.
"Certainly, it's been an exceptional year," for mergers and acquisitions, said Bryon Ehrhart, CEO of Aon Benfield Americas in Chicago. "We've been saying for some time that conditions were right for motivated buyers and sellers to bring more efficiency into the expense structures of traditional reinsurers."
Yet despite this level of activity, there is "plenty of room left for consolidation within the reinsurance industry," said Mr. Ehrhart.
The next phase of consolidation will likely be among reinsurers with "sub-$2 billion balance sheets," said Mr. Ehrhart.
"I think it's a natural progression in a very challenging market for people looking for opportunities for growth," said James Bradshaw, CEO of Willis Re North America.
"Top-line growth has been very, very difficult for the last four or five years now, and it's a lot easier to bulk up than to try to do it organically in this market," said Tad Montross, chairman, president and CEO of General Re Corp. in Stamford, Connecticut.
Such activity is likely to proceed for the next two years.
"I don't think anyone sees it abating over the next 18 to 24 months," said Mr. Bradshaw.
Scale is becoming increasingly important and helping to drive mergers and acquisitions among those seeking critical mass.
"I think the scale issue is obviously a very important one," said Mr. Montross.
"Today, the $1 billion threshold is not adequate, at least that's the perception," he said. "$5 billion in capital or thereabouts is probably where people have to be to be considered relevant."
There may even be elements of a herd mentality setting in in the M&A arena.
"I think it's going to continue, and I think you have to look at the psychology of it as well," said Nancy Millette Bewlay, managing director and head of casualty underwriting for the U.S. and Canada with Swiss Re Ltd. in Armonk, New York.
"Everybody steps back and says, 'Should I be looking at diversifying? Should I be looking at partnering? And if I'm not doing that, do I lose a competitive edge?'" said Ms. Bewlay.
It does feel like there's a bit of 'me too' potentially out there," said Tim Gardner, CEO of U.S. operations for Guy Carpenter & Co. L.L.C. in New York, adding that he thinks it will be "a space to watch" going forward.