Asiana settles U.S. court claims in San Francisco jet crash
Reprints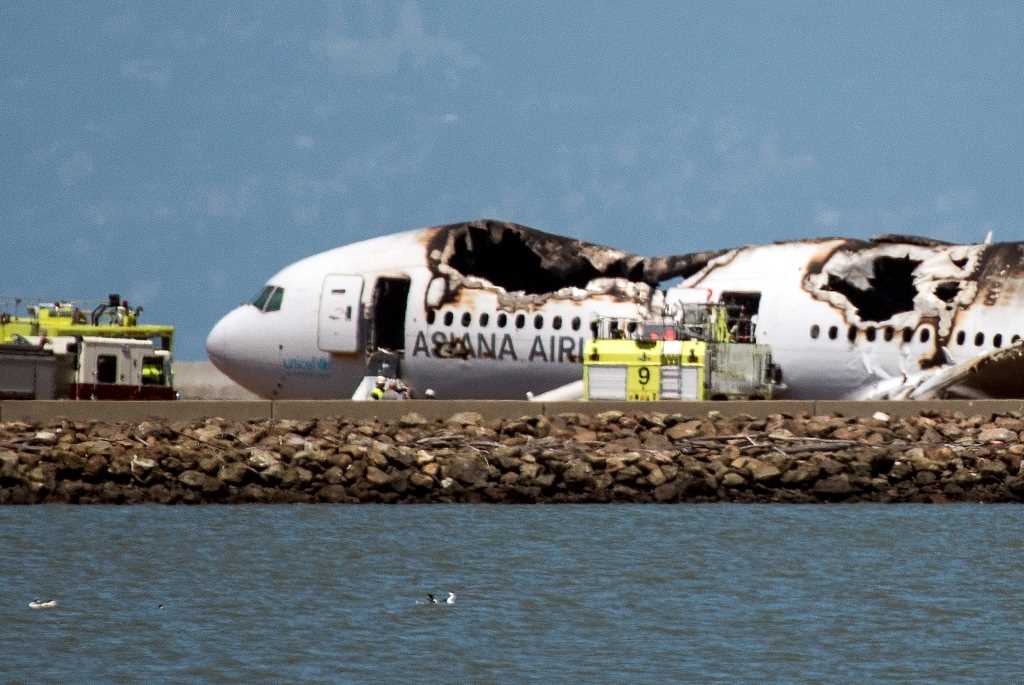 (Reuters) — South Korea's Asiana Airlines Inc. has settled compensation claims filed in U.S. courts by 72 people who were passengers on a flight that crashed at San Francisco's main airport in 2013 without disclosing financial terms.
A spokesman for the carrier on Wednesday confirmed the settlement, disclosed in a court document. The plane's manufacturer, Boeing Co., and Air Cruisers Co., which made the evacuation slides, also settled claims, according to the document, filed by attorneys in U.S. District Court for the Northern District of California.
The settlement is the first instance in which the airline has settled in the U.S. after passengers went to U.S. courts, but Asiana had previously settled with passengers out of court or outside the United States, the spokesman said. He declined to say how many passengers it has now settled with in total.
Boeing and Air Cruisers, now called Zodiac Aero Evacuation Systems according to its website but listed as Air Cruisers on the court document, could not be immediately reached for comment.
The July 6, 2013, crash occurred when an Asiana Boeing 777 jet's tail struck a seawall short of the runway at San Francisco International Airport, sending the aircraft into a spin. Three teenage passengers from China died in the crash, and more than 180 passengers out of around 300 on board sustained injuries.
The three passengers who died were not represented in the latest settlements, said Brian Alexander, an attorney with law firm Kreindler & Kreindler L.L.P., which represents their families. Mr. Alexander, who also represents other passengers, said in most cases Asiana and Boeing are making payouts as part of the settlements, but he declined to discuss any terms.
Last year, the National Transportation Safety Board said Boeing should consider modifying flight controls on the 777 jetliner in response to the Asiana Airlines crash.
The agency also said the pilots for the Seoul-based airline committed at least 20 errors in the final 14 miles of approach to the airport. It cited "mismanagement" by pilots as the probable cause of the crash.
Asiana said it accepted the NTSB's principal finding that the final responsibility for control of an abnormal situation lies with the pilots. At the time, Boeing said it disagreed with the agency's recommendations.
The South Korean transport ministry decided to suspend flights on Asiana's Incheon-San Francisco route for 45 days after the crash as a penalty. The carrier has submitted a court claim in Seoul against the ministry's move, and a decision is still pending.