Express Scripts CEO open to drug pricing talks with Anthem — within reason
Reprints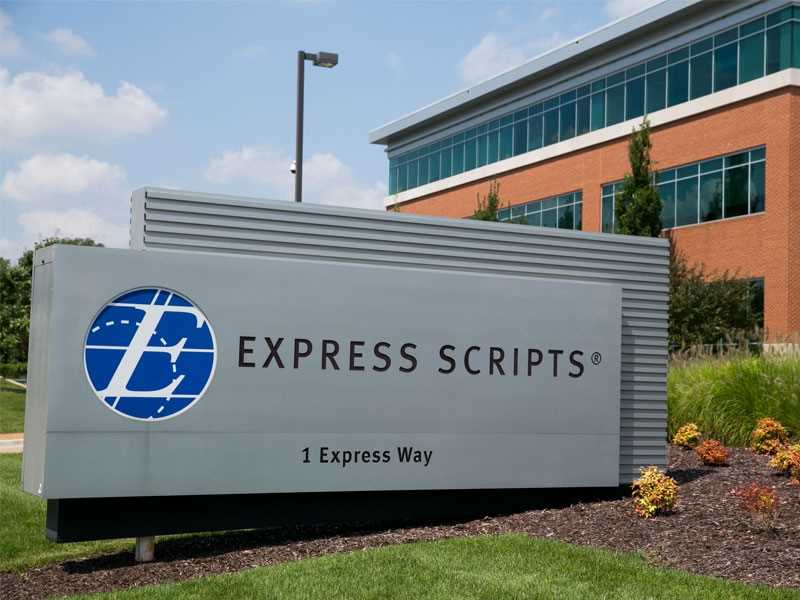 The CEO of Express Scripts Holding Co. on Monday said he is "confident" in the company's lawsuit against insurer Anthem Inc., but remains "open to conversations" with Anthem to solve the dispute over drug pricing.
"We want to make clear that we are confident that we have negotiated in good faith, are fulfilling our contractual obligations, (and) are providing excellent service to both Anthem and its members," Express Scripts Chairman and CEO George Paz said during a conference call Monday with investment analysts.
Last month, Indianapolis-based Anthem filed a nearly $15 billion lawsuit against St. Louis-based Express Scripts alleging the pharmacy benefit manager's pricing exceeds competitive benchmark pricing by more than $3 billion annually. But last week, Express Scripts fired back with a lawsuit of its own claiming that Anthem in fact "has failed to negotiate in good faith," the lawsuit reads.
Mr. Paz told investment analysts that Express Scripts' "legal case is strong" and the company intends to continue working with Anthem long-term, but the lawsuit will likely be "a long, drawn-out situation."
"We believe we are Anthem's best PBM option, delivering great care, keeping drug costs in check and helping to grow their business. We are currently collaborating with them to implement solutions, and we are proud of the results we are helping Anthem to achieve," Mr. Paz said.
"We have nothing but intention to continue to do a great job for them, to position ourselves well to be a choice that they want to make at some period of time in the future when we get this behind us," Express Scripts President and Director Timothy Wentworth said during the conference call.
"The reality is, at any point we're always open to conversations," Mr. Paz said. "If (Anthem) want(s) to come in and have a conversation that's reasonable in nature — nothing to do with $3 billion, that's pretty ludicrous, you've heard me say that before — we're open to that."