Wal-Mart driver in crash worked 13 hours after commuting 700 miles: Lawsuit
Reprints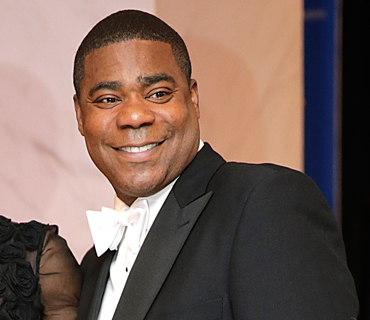 The Wal-Mart Stores Inc. truck driver who hit comedian Tracy Morgan's limousine on the New Jersey Turnpike on June 7, killing one passenger and seriously injuring Mr. Morgan and other passengers, had been working for more than 13 hours straight following a 700-mile commute, in violation of federal regulations, according to a lawsuit filed by Mr. Morgan and others.
Tracy Morgan et al. v. Wal-Mart Stores Inc. and Wal-Mart Transportation L.L.C., which was filed in U.S. District Court in Trenton, New Jersey, on July 10, charges that Bentonville, Arkansas-based Wal-Mart was "careless and negligent in the ownership and operation" of the truck, which caused Mr. Morgan and other victims "severe personal injuries."
It charges also that the retailer should have known it was unreasonable for the driver, Kevin Roper, to commute more than 700 miles from his home in Jonesboro, Georgia, before starting his shift at a Wal-Mart facility in Smyrna, Delaware, "especially immediately before he was to commence a long shift operating a truck that weighed approximately 30-40 tons."
It states there were many Wal-Mart distribution facilities closer to Mr. Roper's home, including at least nine in Georgia alone, which would have significantly reduced his commute to work.
It says that Mr. Roper, who began his shift at 11:22 a.m. June 6, hit the limousine carrying Mr. Morgan at 12:54 a.m. June 7 after he fell asleep at the wheel. It states also he was driving 65 mph in a 45 mph zone at the time of the accident.
The lawsuit says also that the state-of-the art, 2011 Wal-Mart truck did not automatically brake before the accident, as it was designed to do.
The lawsuit seeks unspecified compensatory, statutory and punitive damages, among other compensation. Mr. Morgan, who was traveling from an appearance in Delaware at the time of the accident, has just been released from a rehabilitation facility, according to news reports.
Wal-Mart said in a statement, "This has been a terrible tragedy" and that the company's thoughts continue to go out to the accident's victims and the families and friends of everyone involved, including those of James McNair, who was killed in the crash.
The estate of Mr. McNair is not among the plaintiffs who filed the lawsuit.
"We are deeply sorry that one of our trucks was involved. As we've said, we're cooperating fully in the ongoing investigation. We know it will take some time to resolve all of the remaining issues as a result of the accident, but we're committed to doing the right thing for all involved," said the statement.