Ex-Chubb exec Degnan recruited to head NY, New Jersey port authority
Reprints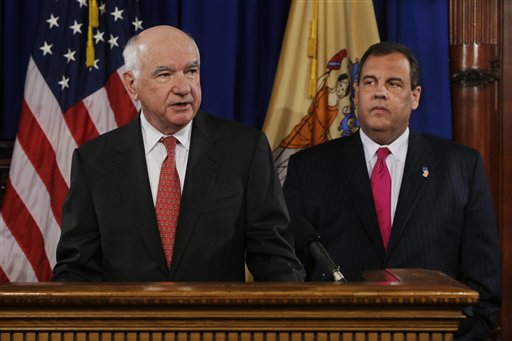 A former top Chubb Corp. executive has been chosen by Gov. Chris Christie, R-N.J., to head the Port Authority of New York & New Jersey.
Gov. Christie nominated John Degnan to chair the authority, which has been embroiled in controversy since members of Gov. Christie's administration allegedly caused a deliberate traffic snarl on the George Washington Bridge last summer for political reasons.
Mr. Degnan, a Democrat, served as New Jersey attorney general under Democratic Gov. Brendan Byrne. He later joined Chubb, serving in various senior executive capacities as senior vice president and general counsel, president, chief operating officer, chief ethics officer and vice chairman of Chubb. He retired in 2010 and currently serves as a consultant to the insurer.
"John's leadership ability and his experience is universally respected, both as a professional and as a volunteer when called upon and those experiences make him extremely well-suited to this next challenge," said Gov. Christie. "His charge from me is to do what he has always done in public life and that is to bring his best judgment without prejudice towards any conclusions about where this agency needs to go in order to meet its challenges and to serve the toll payers of New York and New Jersey."
"John Degnan is a highly skilled executive who had a distinguished 20-year career at the Chubb Corp. rising to the position of vice chairman and chief operating officer," said John D. Finnegan, chairman, president and CEO of Chubb in a statement. "We congratulate Gov. Christie and the Port Authority on this excellent choice."
The New Jersey Senate must approve the nomination.