Families of Chinese passengers on missing plane get insurance payouts
Reprints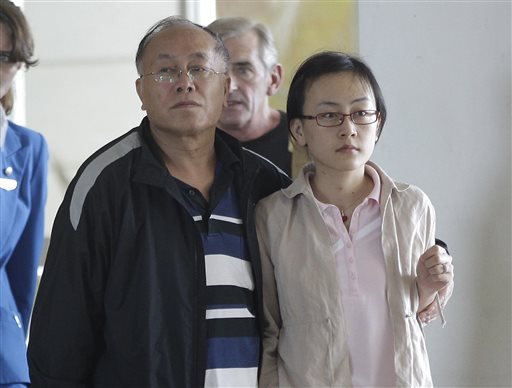 (Reuters) — Chinese insurance companies have started to pay compensation to the families of passengers aboard a missing Malaysia Airlines plane presumed crashed in the southern Indian Ocean.
China Life, the country's largest insurance company, has provided the families of seven passengers with a total compensation of 4.17 million yuan ($671,370), Chen Honghao, an official from China Life's department of planning, told Reuters on Friday.
China Life had 32 clients on the flight and estimates its total compensation would be 8.94 million yuan ($1.4 million), Chen said.
Flight MH370 is believed to have crashed with the loss of all 239 people aboard after flying thousands of miles off course on March 8 during a routine flight from Kuala Lumpur to Beijing. More than 150 of the passengers were Chinese.
Shanghai-based China Pacific Insurance Co., Ltd. compensated the family members of one of its clients with 525,000 yuan ($83,720) on Wednesday, Yan Liping, an executive from the firm's branding division, said in an emailed statement.
China Pacific Insurance estimates that it will have to pay out a total of 4.04 million yuan ($650,440) to the families of 12 clients on the flight, Yan said.
New China Life Insurance Co. Ltd. will compensate the families of nine clients on board the flight with a total of about 1 million yuan ($161.000), Zhang Hongxia, a public relations official from the firm, said on Thursday.
Sunshine Insurance will provide 500,000 yuan ($80,500) in compensation for the family of one of its clients, a spokeswoman from the firm said on Thursday.